Bamboo building
Bamboo building is a teambuilding activity, in which you build a tower, pyramid or other object with the use of bamboo sticks and elastic.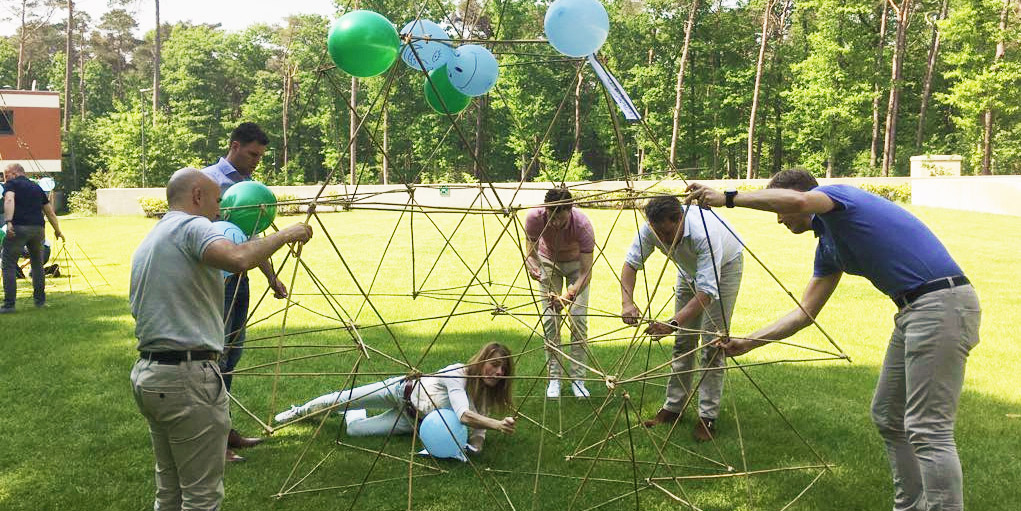 Bamboo building
Go bamboo building with your  friends, family or colleagues. Build a pyramid, logo or wathever you like. Your team will be devided in smaller groups. The teams have to communicate well in order to achieve a good result. 
Workshop bamboo building 
Before we start you'll get a clear explanation of one of our instructors you'lle start building. Communication is key to achieve good results. Bamboo building is an intensive workshop that requests creativity and collaboration skills. You are building a strong and beautiful object as well as a closer team.
Bamboo building 
Bamboo building is fun to do for young and old. Everyone can participate in this creative group activity. Bamboo building is therefore ideal as group outing, friends getaway or corporate event. 
Other activities: 
Graffiti
Light Art
Team Games
Fencing
Ultimate Frisbee 
---
Number of persons
From 10 to 250
---
Location
Outdoor, Indoor
---
Duration
1 hour 30 min
---