Disc Golf
Hole in one! Discgolf is the frisbee version of golf. The aim is to get the disc in the 'polehole' in as few throws as possible. During the game you can enjoy the nice environment, as the course is set out on a beach, the dunes or even a park. We will leave this up to you!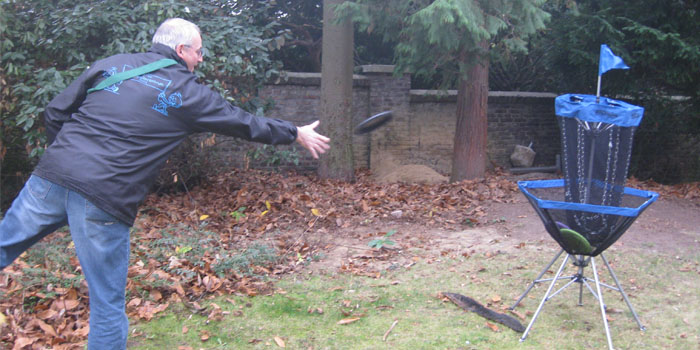 Disc Golf
Disc golf is similar to regular golf, only this time the game is played with a Frisbee. The goal at Disc Golf is to throw the Frisbee as quickly as possible into the pole hole. A pole hole is a round basket on a stand. A very challenging activity to do with your colleagues, friends or family!
Disc Golf Clinic
Disc Golf is an activity that is suitable for everyone because the course can be customized on request. The person who has passed the course the first is the winner. During Disc Golf clinic you will learn the different (throwing) techniques that can apply afterwards. You will soon find out that the throwing will be easier. 
Disc Golf
Disc Golf is suitable for everyone and is therefore ideal for corporate outing, group outing or team outing. Disc golf can be played at different locations. It does not matter what age you're,it's a challenging and fun activity for everyone!
Other activities:
Bubble Soccer
Archery
Footgolf
Juggling
Bonker Bockey
Check here for more fun team outings.
---
Number of persons
From 10 to 20
---
Location
Outdoor
---
Duration
1 hour 30 min
---
Includes
Instructor(s)
---