Power Kiting
Get dragged through the sand! Flying remote control kites! During the activity the kites you will be handling will become increasingly bigger in size. Power kiting is the first step of Kitesurfing.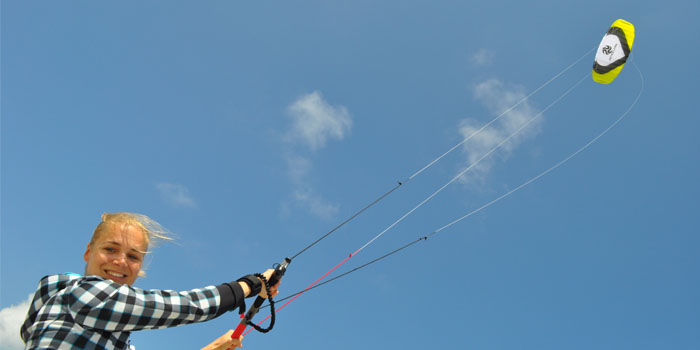 We use Peter Lynn kites or NASA Wings and there will be 1 instructor on 8 persons. Always one of our instructors has first aid
Powerkiting / kiting as a team outing
Hang out on the beach and Kite with a matrass of Peter Lynn. Powerkiting or kiting is the ultimate challenge for everyone who loves wind and sand. The bigger the kite the greater the traction. Everyone can kite, because we have kites of different sizes. When you have mastered the art of power kiting you can try Flyboarding or Kitestufing. An exciting and challenging beach-activity for everyone to enjoy.  
Beach activity power kiting 
Most of has kited before. Really nice to do, but also nice to look at. We teach in 1,5 or 2 hours how to kite at the beach of Scheveningen, Kijkduin, Hoek van Holland and Noordwijk. 
Corporate Powerkiting
During this clinic you will experience the extreme force of the wind. You will be amazed by the wind! Powerkiting is easy to combine with one or our other activities!
---
Number of persons
From 10 to 40
---
Location
Outdoor
---
Duration
1 hour 30 min
---