Bubble Soccer rental
Bubble Soccer is now also available in the Netherlands. Bubble Soccer looks the same as soccer, but this is more original and you will never forget this day. Once the balls are inflated, they will play with no surrender.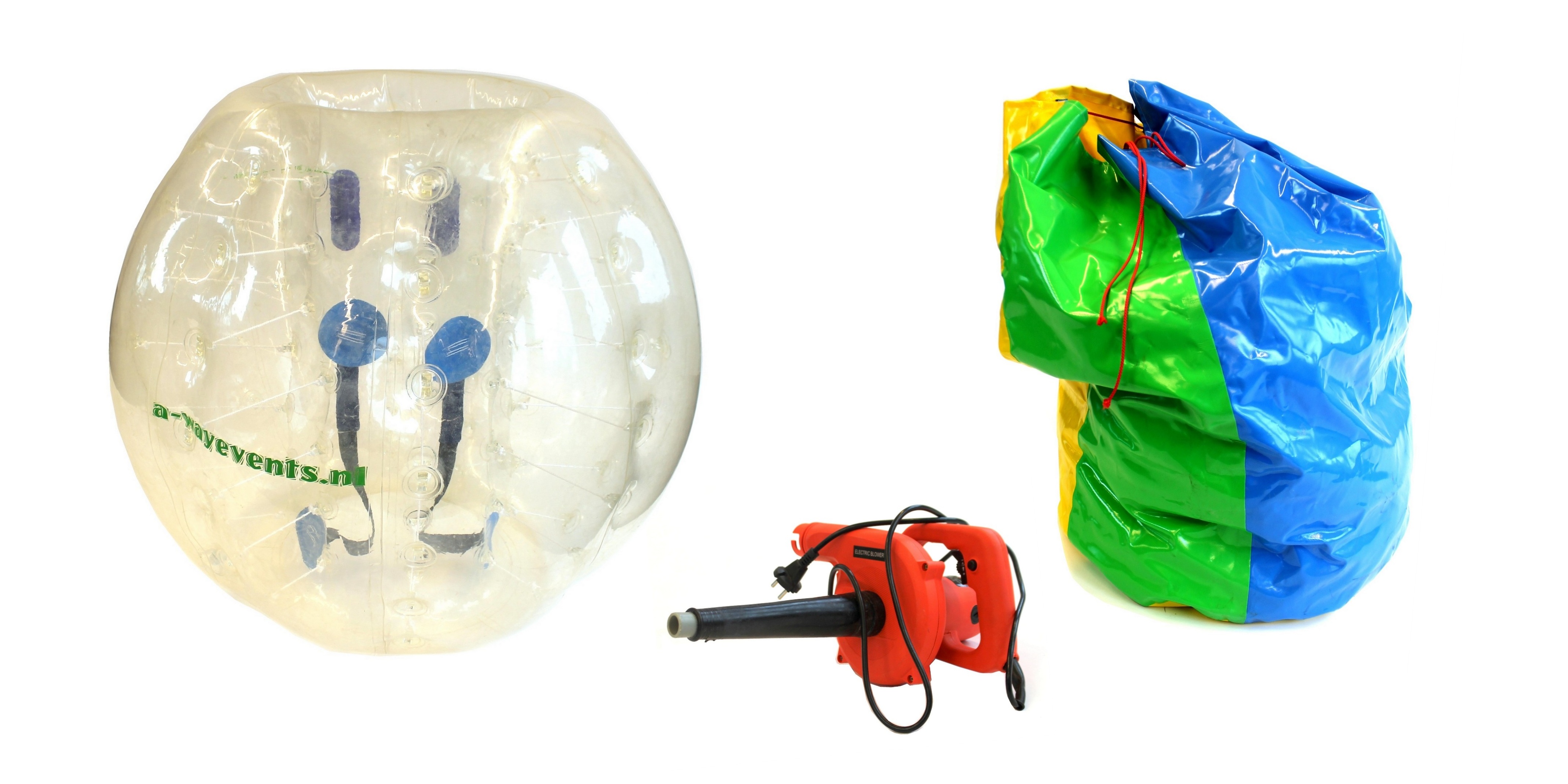 Rental Bubble Soccer 
Would you like to rent Bubble Soccer for a pleasant afternoon of laughing, screaming and roaring at each other's actions? That is now possible! You will play a strenuous game of Soccer, surrounded by a bubble, where you can bump opponents down! This fantastic group activity is suitable for all ages and provides a sporty and hilarious day. 
---
Properties
Size
1.5 m
Including
Pump, hose reel, ball
Required power
2 x 1100 watt : 2 x 220v
Transport Size 1 circus bag
Length 1.3 m x Width 0.7 m x Height 0.7 m
Weight 1 ball
10 kg
Delivery
Setup Fees € 20,00 + 0,80ct per kilometer
Accompany
Our instructors can accompany the event. Accompany costs € 30,00 per hour per instructor .

Price
8 Bubble Soccer balls
€200,00
10 Bubble Soccer balls
€250,00
The prices shown are excluding 21% VAT. For equipment rental we apply a minimum amount of € 50,- excluding delivery and/or Set-up costs. Bigger groups in combination with different activities request a quote.