Pubquiz
Test your and your friend's knowledge! Who is the smartest? The Pubquiz is a great indoor activity, even for bigger groups. The quizmaster leads you through five quiz rounds, for example general knowledge, logo recognition or celebrity recognition. You compete against each other in different teams. A perfect teambuilding activity or company outing.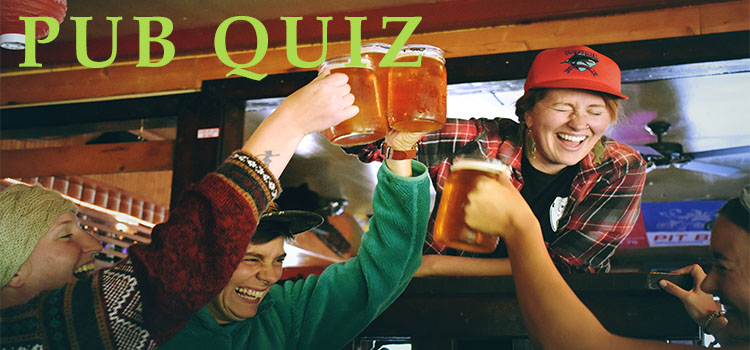 Pubquiz
Do you know which of your friends or colleagues had the most knowledge? A variety of topics are part of the quiz. The pubquiz can be customized and adapted to your wishes. For example, we can add a special round of questions regarding your company or the goal of your event. The content and time of the quiz can easily be adjusted, which makes this activity perfect for every group! 
Pubquiz is perfect teamouting when it's bad weather 
You will compete against eachother in teams. Ideal as teambuilding activity, group outing or coporate outing. Cooperation is very important, because together you have to get the right answer to win the pubquiz. Do you know the answer? 
Pubquiz as a corporate outing 
The pubquiz consist of many different questions about different topics. Everybody knows something. Would you like to know what the level of general knowledge within your company is? Ofcourse! Let's organize a pub quiz at your event. The pubquiz is popular in The Hague, but ther are is also a pubquiz Amsterdam, a pubquiz Rotterdam or even better. Our pubquizmaster is very flexible and can come to any pub, office or other type of venue near you!
---
Number of persons
From 8 to 100
---
Location
Indoor
---
Duration
1 hour
---
Includes
Quiz Master
---