Bubble Soccer
Bubble Soccer guarantees a hilarious time full of action! When you arrive and see the bubble soccer, the pressure increases. Nobody knows how it works and what it will turn out to be.....Lots of fun!!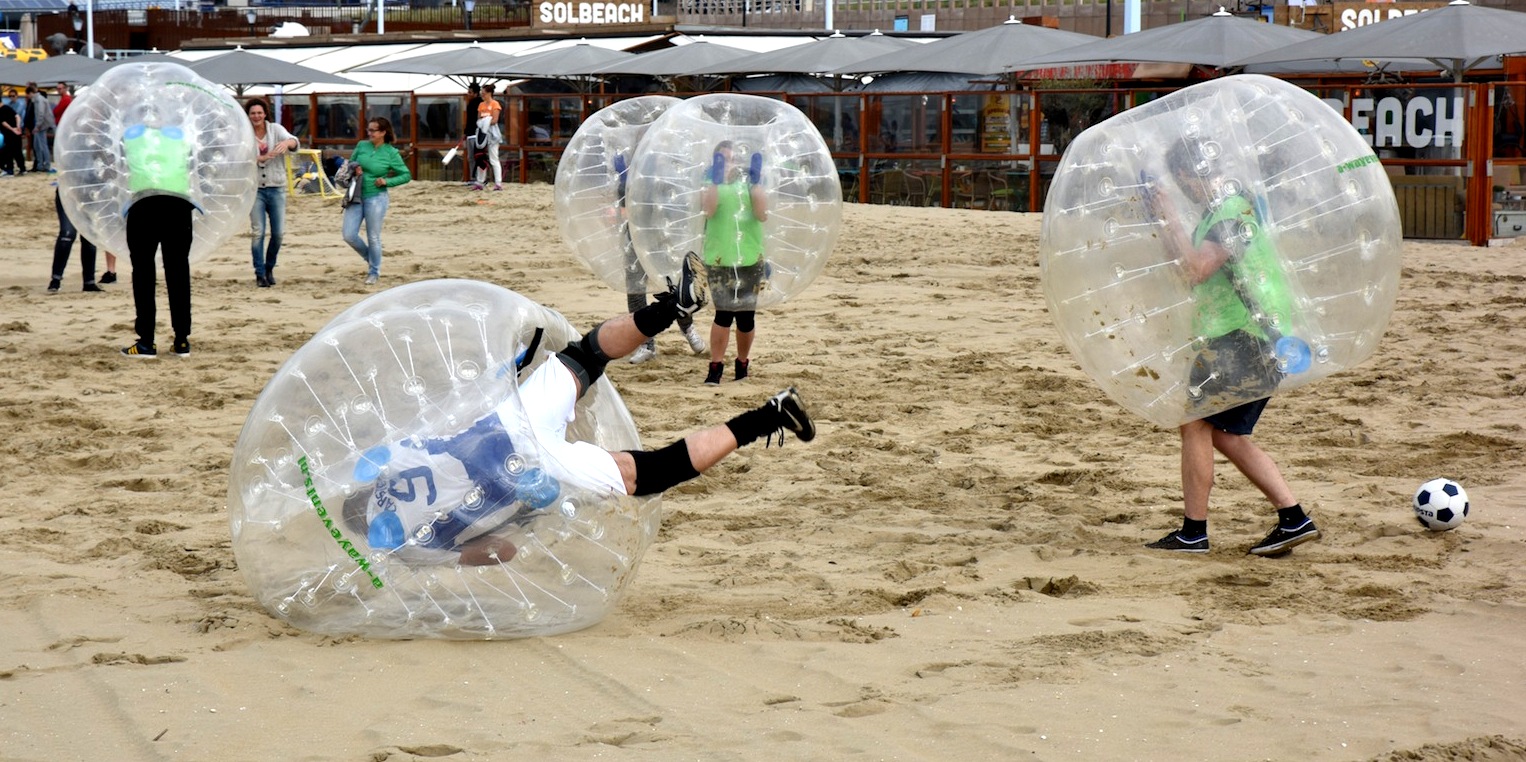 Bubble Soccer is fun
After the whistle the game finally begins! A push to the right, BUMP, you come back down 2 meters to the right and then you roll a bit further. Hilarious to play bubble soccer but also to look.
Bubble soccer as a corporate outing 
Bubble soccer is perfect as corporate event, team outing, group outing or friends getaway. Moreover it is fun to play for everyone, young and old and sporty or less sporty. Futhermore a bubble soccer game will strenghten your group teambuilding. A clinic bubble soccer is possible at various locations and is a very orginal and fun activity! 
Enjoy bubble soccer
For a nice impression, click below: 
---
Number of persons
From 10 to 100
---
Location
Outdoor, Indoor
---
Duration
1 hour 30 min
---
Includes
Bubble Soccer balls
---