Jorplace, Beachhostel Scheveningen
Jorplace is the best and the only hostel in Scheveningen. No more stress once you flooded by the ultimate holiday feeling.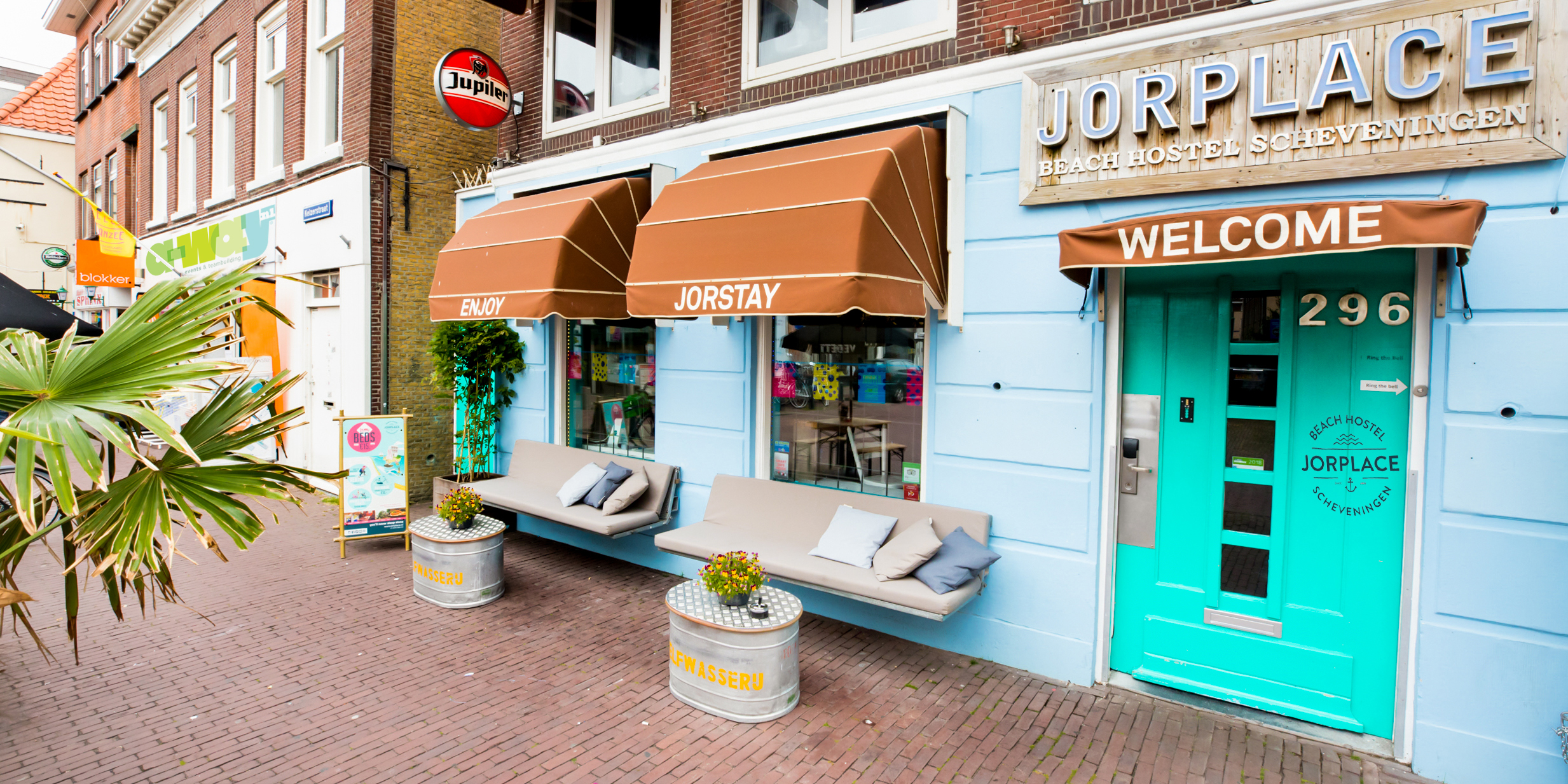 Jorplace has a bar,  a cosy dining- and living room, a big kitchen and a cosy garden equipped with a fireplace and even a BBQ. Beach Hostel Jorplace is ideally located in the main street  of Scheveningen, just around the corner of public transport and only 10 minutes away fromt he beach and the harbour. There is also 24-hour free parking service down the street. Beach Hostel Jorplace offers the ideal place to enjoy a weekend away with friends. We offer various fun activities from Jorplace- including surfing, powerkiting, a GPS trek with assignments, yoga, tai-chi, teamgames, archery etc.
---
Number of people
From 8 to 400
---
Location
Beach Location
---