Archery Tag
Meet the latest hype; Archery Tag! An exciting and challenging game, contestants battle against each other with arrow and bow. The goal of the game is to turn off the opponent. Is your team strong enough and has the best endurance? Try it out now.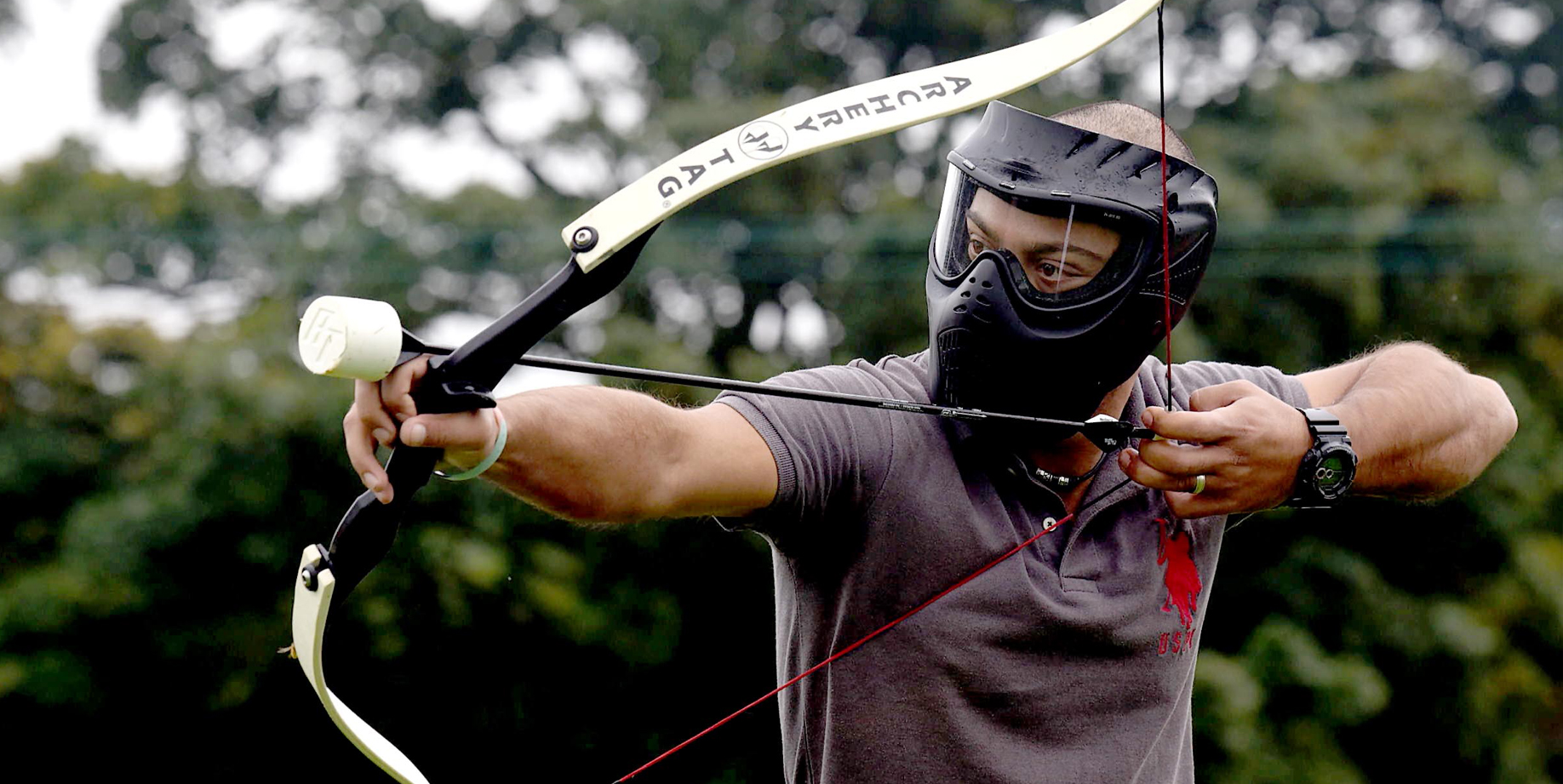 Archery Tag
Are you a fan of the Hunger Games? Then this activity is really for you! In two different teams you'll fight against each other. The goal of the game is to turn off the other team. This can be done by shooting an arrow on the opponent or by shooting all the goals in the opponent's field. Are you the final winner with your team?
Archery Tag as a group outing
Archery tag is perfect for groups of friends, family or colleagues. It's a unique game and perfect as a getaway. Teambuilding and communication are very important during the game, but you also work together actively.
Beach activity Archery Tag
Archery Tag can be played at the beach, but also in a park or other indoor or outdoor location. Experience it yourself and book now Archery Tag for your group outing!
---
Number of persons
From 10 to 1000
---
Location
Outdoor, Indoor
---
Duration
0
---