Percussion
Release yourself! Everyone will get to try their own African Djembé in this class. Under expert guidance the African rhytms will fill the room. The Djembé is an amazing wooden drum strung with goats skin.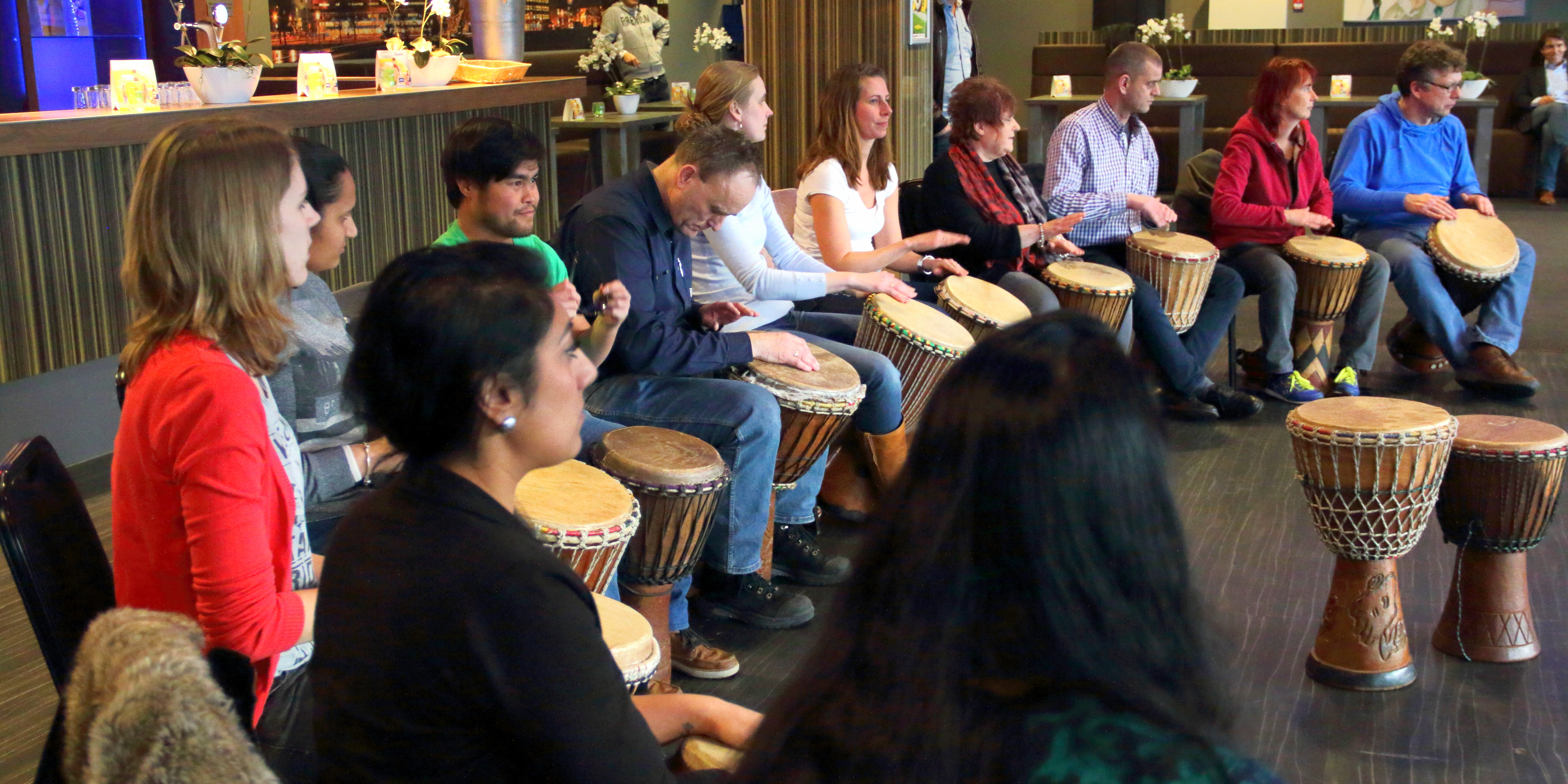 Percussion
Meet the African drum culture by playing djembe's. Accompanied by a proffesional, African rythmes will be experienced. There are many rhythms that can be played on this instrument, leading to an amazing result. Everyone will feel the fun and rhythm in this class, where not only the hands but also the feet are used. 
Percussion as beach activity
The hands and feet are used intensively at this percussion workshop. It's all about timing and feeling. A percussion workshop is, therefore well suited as teambuilding, because you have to work together a lot. A great activity as group or coorporate outing. 
Percussion workshop
Different rhythms can be played and a spectacular result will be achieved. Percussion is a really fun activity to do with your friends, family or colleagues! Start playing a learn about your own rhythm and the rhythm of others. 
Other activities:
Capoeira
Zumba
Imagination Game
Building Kites
Yoga

Check here for more fun beach activities.
---
Number of persons
From 10 to 200
---
Location
Outdoor, Indoor
---
Duration
1 hour 30 min
---
Includes
Djembe's
---