Juggling
Everything will go up in the air.. Our versatile juggler will teach you the tricks of the trades by showcasing his beautiful act. Juggling balls, diabolo's, devil sticks, coloured rings....everything will go up!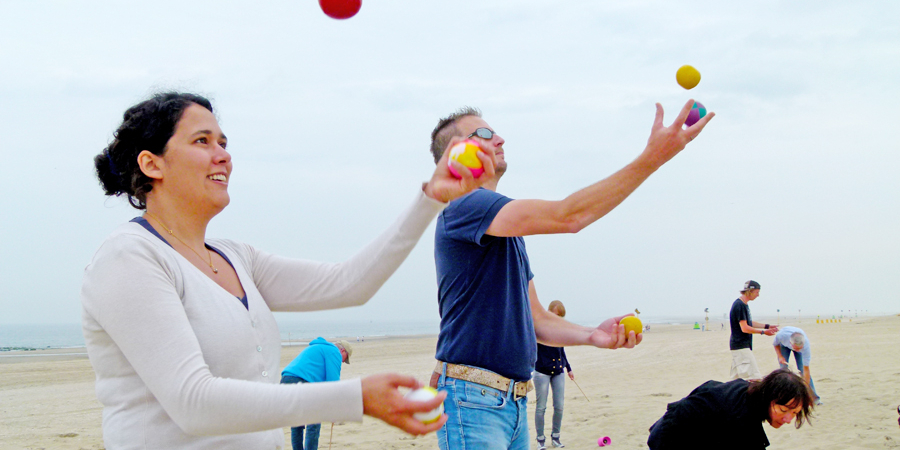 Various locations in the Netherlands
Juggling 
Do you want to learn how to juggle? A professional juggler will show his best tricks while doing an spectacular act. Balls, diabolo, devil sticks, colored rings ... really everything is in the air.
Juggle workshop
A juggling workshop is an approachable team building activity for every company. You can see what the juggler's all possible, but you go juggling yourself! Juggling is an active workshop, which is fun to do with your friends, family or colleagues. 
Collaborating Juggling 


A juggling workshop can be used as a metaphor for themes such as: the art of letting go, the art of collaboration, keeping all the balls in the air. In this workshop they get to know each other and themselves better. They will go home with a nice new skill but also with a message they will always bring along. 
---
Number of persons
From 8 to 100
---
Location
Outdoor, Indoor
---
Duration
1 hour 30 min
---
Includes
Material and instructor(s)
---