Curling
The unknown... Curling has been on the official programme of the Olympic Wintergames ever since 1998, but is still relatively unknown in the Netherlands. Curling will hold no more secrets for you after taking this clinic.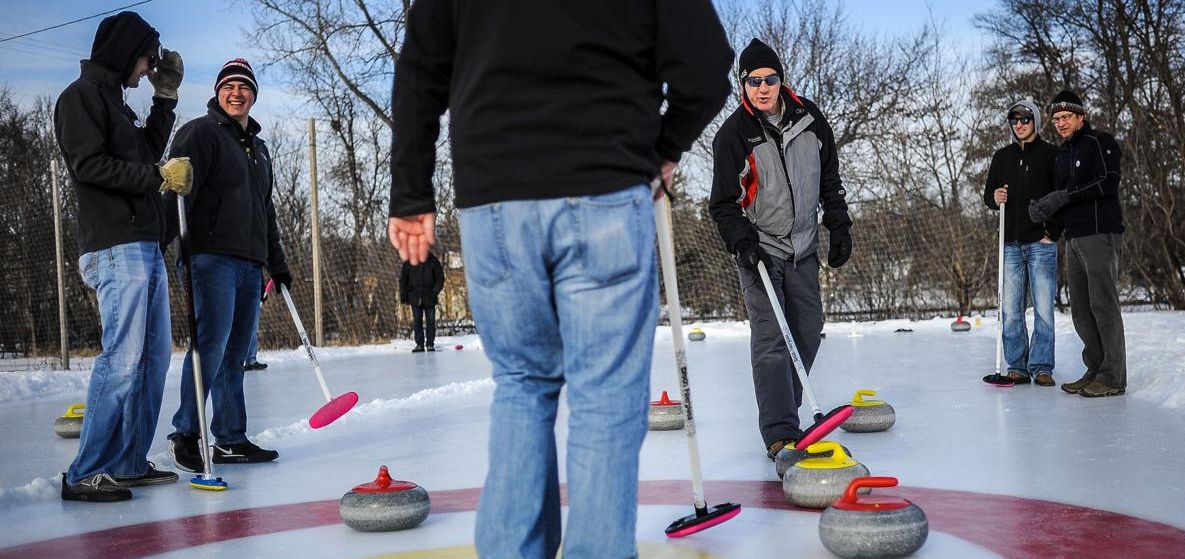 Various indoor en outdoor ice skating locations in the Netherlands
Curling 
Curling is the most fun teambuilding activity on the ice, but what is Curling exactly? The aim of this game is to ''throw'' your stone as close to the center as possible and push away the stone of the opponents. This activity can be played in The Hague, Nijmegen, Utrecht, Rotterdam, Breda, Eindhoven, Dordrecht, Hoorn and on the Museumplein in Amsterdam.
Curling clinic 
First you'll learn how to ''glide'' the stone and how to defend your position. But that's not all! Your teammates also need you as sweeper. Make sure the ice is swept properly and efficiently. Which team will get the stone closest to the 'home'. 
Curling clinic as corporate outing 
A curling clinic is perfect as group outing, team outing or friends getaway. Anyone can participate, age doesn't matter! Moreover this clinic is also really good as corporate outing, because it is a really good teambuilding activity. It's also possible to combine the Curling clinic with a Winter Pubquiz, Icegames or a lovely winter meal.
---
Number of persons
From 8 to 100
---
Location
Outdoor, Indoor
---
Duration
0
---
Includes
Material and instructor(s)
---