Pilates
Body, Mind and Spirit Are you looking to increase your strength and flexibility without generating an excess of body mass? Pilates is the way to achieve this! Pilates results in a better posture, more flexibilty, better fitness and more balance.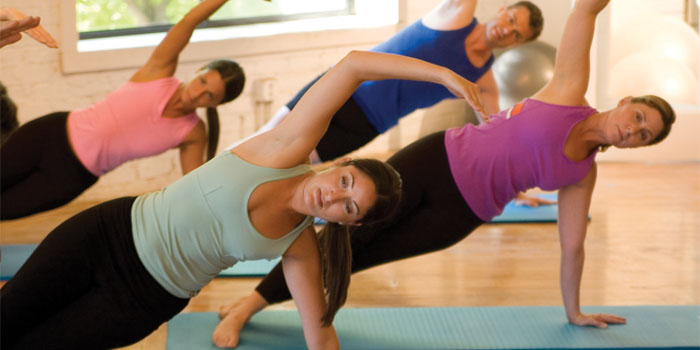 Pilates
Pilates is a training for both young and old. Pilates can be performed with the right balance of strength, flexibility and correct breathing. It also helps to improve shoulder, neck and lower back issues. Discover the benefits of Pilates yourself!
Pilates workshop
During this workshop you'll learn the basics of pilates. Pilates can improve you posture. You don't need any experience to participate pilates. A pilates workshop is ideal as corporate outing, group outing or a friends getaway. 
Pilates 
Pilates is fun to do, but also very good for you body and mind. During a pilates you will be consious about your body. The results will be quickly noticable during normal life. Discover pilates!
Pilates is fun as a workshop but also possible in series. Especially companies can keep their employees fit by offering this on their workplace. For prices for series please contact us.
Other activities:
Chi Kung
Meditation
Salsa
Yoga
Zumba

Check here for more fun clinics.
---
Number of persons
From 10 to 40
---
Location
Indoor
---
Duration
1 hour 30 min
---