COSA Platform
Let your employees move! A-Way Events & Wellness makes businesses move. Not for preventitive reasons but especially for teambuilding and for fun. Below you can read how we can apply Fit & Fun into your business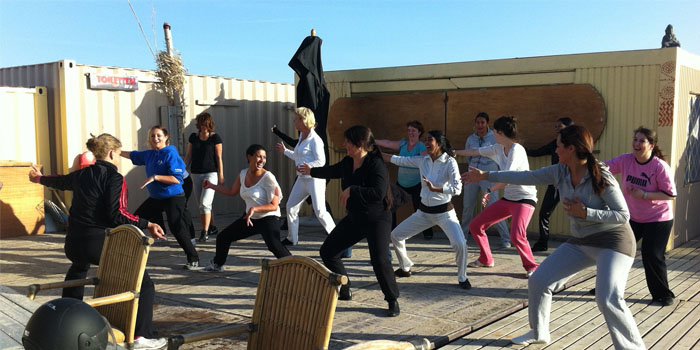 COSA platform 
Get moving with your employees and enjoy a delicious meal and drinks after. We offer a wide variety of choices on activities so that every shop, department or team can choose a fun activity. This way you will stimulate fun and activity at work. We have a professional team and our 
activities run throughout the whole of the Netherlands. We make use of sport pitches, beaches, forests, parks, gyms and indoor beaches. 
COSA
This way it will not come with an increased fee, and only one business will be responsible for all of your outings. We offer a broad variety of activities and we are renowned for our punctual, excellent organisation. We can also create a personalised website on these outings to enable an internal hype amongst colleagues. 
COSA platform
Activities include the hexathlon, beachgolf, beachvolleyball, beachtenns, blokarting, boxing, archery, capoeira, curling, disc-golfing, footgolf, golf, gps-trek, hip-hip, indoor climbing, a canoe cruise, mountain biking, nordic walking, olympic games, percussion, pilates, power kiting, rafting, salsa, squashing, Suppen, stunt flying, surfing, table-tennis, tai-chi, teamgames, tennis, ultimate frisbee, yoga, zumba e.g.
---
Number of persons
From 0 to 0
---
0