Chair Massage
We offer the TouchPro chair massage. An entire pressure point massage, developed to be applied on location (office or event). It is a constructive and pleasant way to let your employees/people relax in 15 minutes, while making them aware of the consequences of wrong position behind your screen or stressful use of the computer mouse.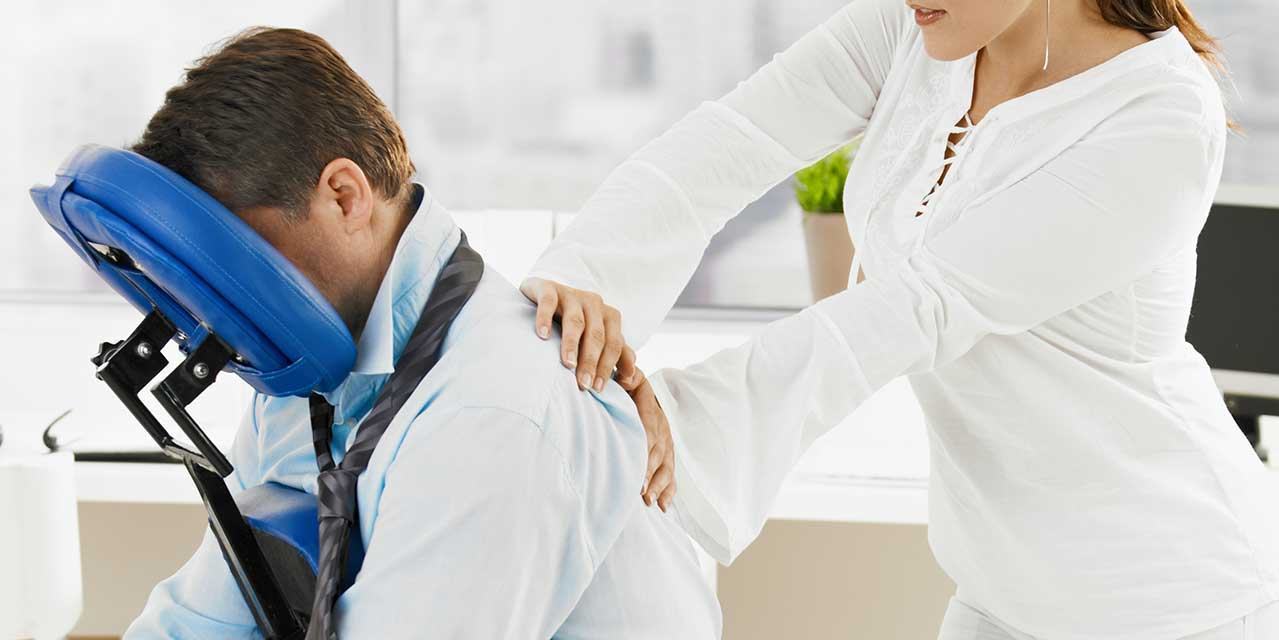 Chair massage
By deploying chair massages, you're profiling your organization internally and externally by emphasizing on your employees health and their wellbeing and therefore to the continuity of your company. The TouchPro massage chair can also be used to support a project or at the end of an intense period.
Chair massage
Important information at a glance: 
- Complete and fast (15 minutes)
- in your daily clothes
- More vital due to improved circulation
- Awareness of posture
- Prevent and reduce absenteeism
- For support or motivation
- Regular effort: once a week, or once every two weeks
Chair massage for companies
A chair massage contributes to the health and motivation of your employees. Do you need more information or would you like to book a massage chair? Please do not hesitate to contact us.
---
Number of persons
From 8 to 100
---
Location
Outdoor, Indoor
---
0