Stunt Kiting
Play with the wind! Its looks so easy....However, doing it right requires having a good technique. You will fly with double lines Stunt kites. You will learn how you start up the kite, and how to land is safely again, how to generate power and which figures you can let the kite make.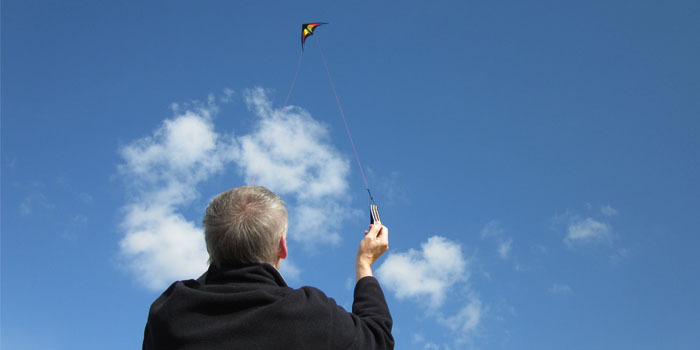 Always bring your sunglasses
Stunt kiting 
You'll go kiting with a 2-line stunt kite. At a kite clinic you learn how to start and land, where the kite generates the most power and which figures you can make with you kite. 
Stunt kiting as group outing
A clinic stunt kite appeals to elegance, coordination and concentration. You'll be amazed at the power that is at a kite and what you can do with a kite. This activity is perfect as a beach activity, corportae outing, team outing or group outing. 

Stunt kiting as beach activity
During the clinic you will be guided by a professional instructor who teaches the basics of stunt kite flying. This sporting group activity can be held at different locations, such as at the beach or in the park.
---
Number of persons
From 8 to 40
---
Location
Outdoor
---
Duration
1 hour 30 min
---
Includes
Material and instructor(s)
---