Hexathlon
The classic battle! Six playful but very challenging activities. Which team is the fastest, has the most power and playing the smartest? One thing is certain: It is guaranteed fun!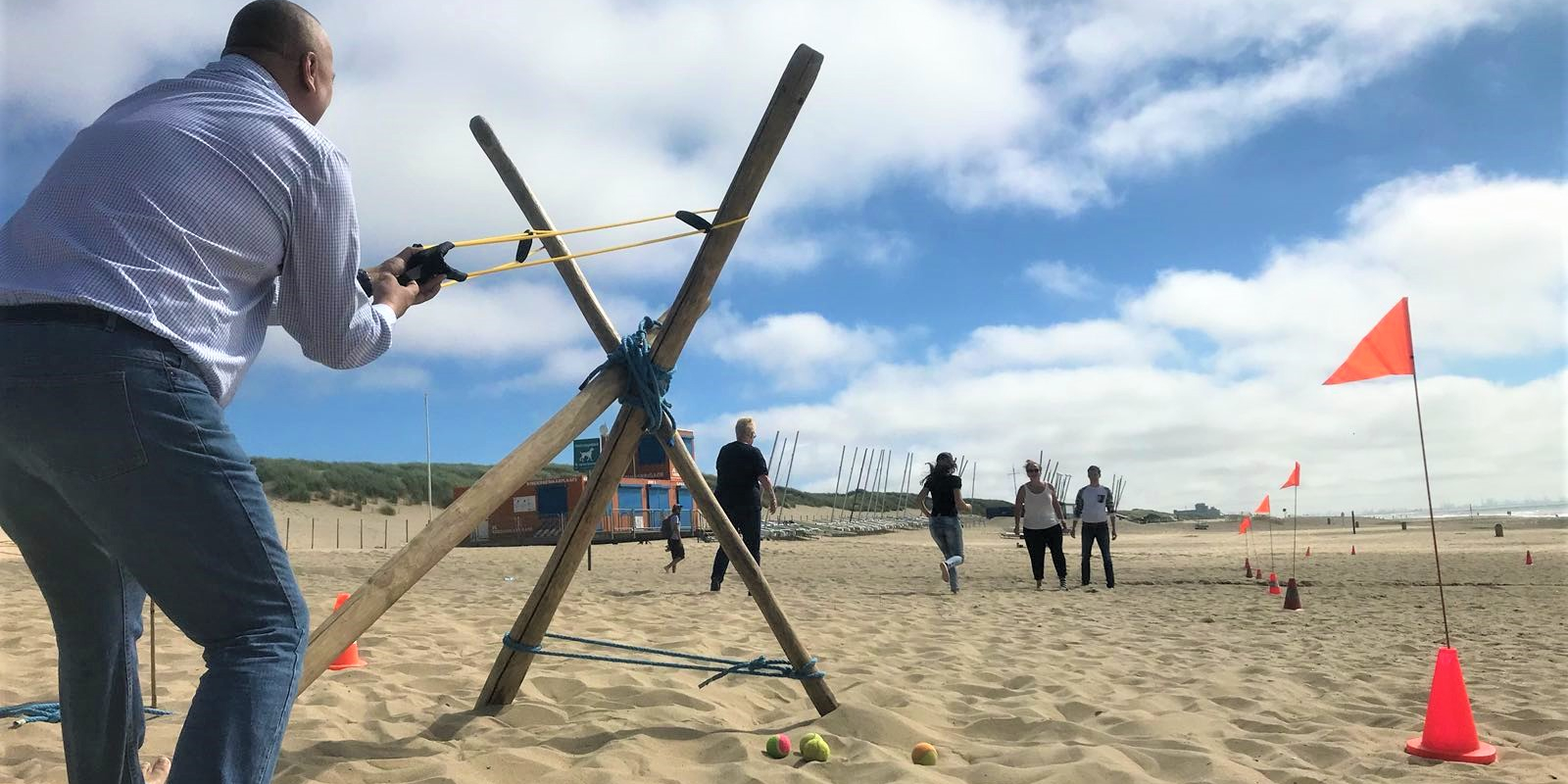 A snack and a drink can be added to the program
Hexathlon 
The hexathlon is a really fun program where you battle each other in six challenges. The possibility in the hexathlon are endless. You can choose from active and less active games. A fun activity with a winner at the end! 
Component of the hexathlon can be
Games can be:
- Fun relay
- A Walking
- Tacks
- Giant Twister race
- Blowgun Shooting
- Trunk Throwing
- Twin Soccer
- Giant Catapult
- Bonker Hockey
- Beachlacrosse
Hexathlon outing 
A hexathlon is suitable as a corporate event, group outing or teambuilding event. Which team is the fastest? Most powerful? Smartest? And has the best endurance? Fun is guaranteed. 
---
Number of persons
From 12 to 120
---
Location
Outdoor, Indoor
---
Duration
2 hours
---
Includes
Materials and instructor(s)
---