Graffiti
Moving on canvas. A-Way Events & Wellness stands for Teambuilding, Wellness & Fun. With our graffiti workshop we let you and your colleagues, friends and / or family move on the white screen.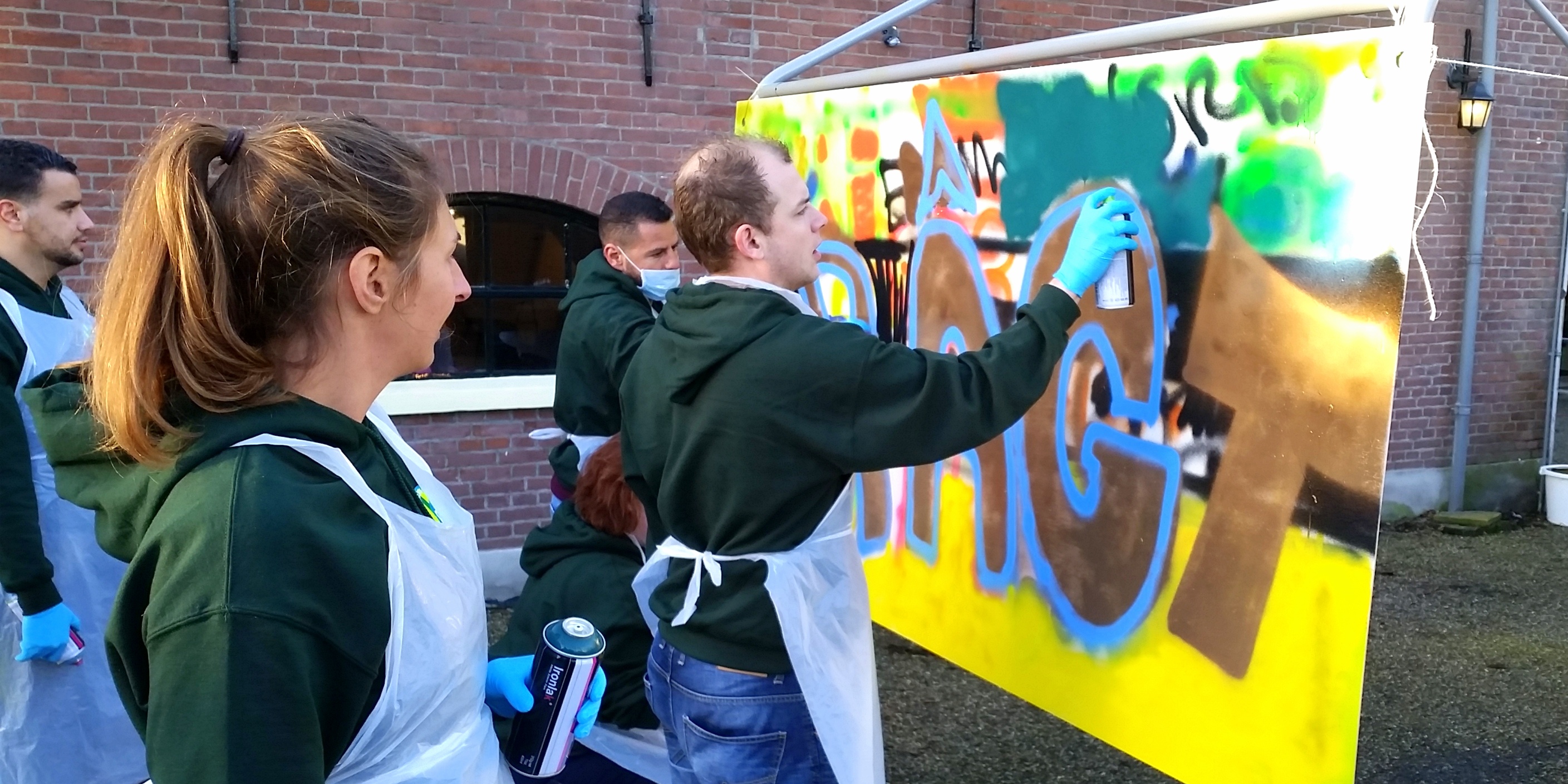 Graffiti

At the clinic you first get an instruction from our professional graffiti artists. After the instructions, you go to work individual of in groups. You get one or more topics where you have to experience a beautiful work of art. These themes, for example, in the theme of the pillars of your organization.
Graffiti workshop
This clinic is ideal for team building and is an activity that is fun and accessible to everyone. This graffiti workshop has a high fun-factor and is therefor perfect as a group outing, team outing, corporate meeting or interruption. We take care of the workshop at any location. 
Graffiti
This graffiti workshop is an inspiring workshop where creativity and teambuilding are paramount. You'll learn several basic tecniques which you can use afterwards by creating a collective work of art. This may, of course, you can take home after the clinic! 
---
Number of persons
From 10 to 300
---
Location
Outdoor
---
Duration
1 hour 30 min
---