Foot Golf
Who has the best football skills? Footgolf is an exciting combination of football and golf and is played on the beach. We will visit 9 holes which will enable to test who is most skilled at the beach and is therefore entitled to win the footgolf talent of the year award.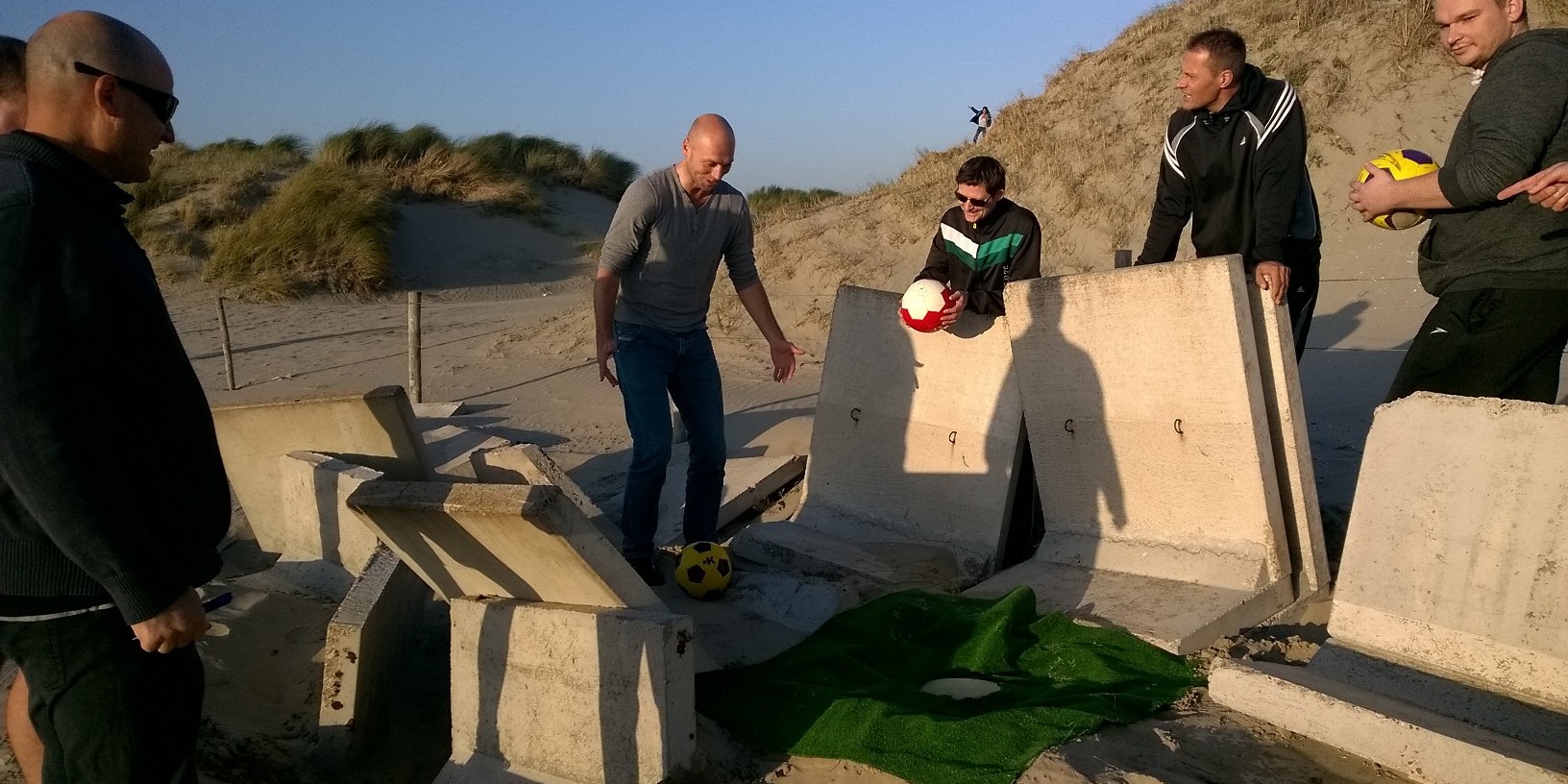 Foot Golf perfect activity for everyone! 
Foot Golf is an ideal beach activity to do with your friends, family or colleagues. Suitable as a unique corporate event, team outing or team building activity. Who gets the football in the least number of shots in the hole and can call himself the foot golf talent of the year?
Foot Golf Clinic
Anyone can participate in a golf clinic foot, you do not need any experience with football or golf. The goal in this game is to get the ball into the hole. It is actually the same as in golf, only now you do not use a golf ball, but a football. During the foot golf clinic you are accompanied by a professional instructor.
Foot Golf
A foot golf clinic is suitable for everyone. Moreover, you learn different techniques in the clinic, allowing you to beat your friends or colleagues during a game. Do you make a hole in one?
Other activities:
Beachgolf
Beachvolleybal Scheveningen
Bonker Hockey
Lacrosse (beach)
Twin Soccer 
Check here for more fun beach activities.
---
Number of persons
From 10 to 40
---
Location
Outdoor
---
Duration
1 hour 30 min
---
Includes
Instructor(s)
---