Boxing Clinic
Fight your way to fitness! During this boxing clinic you will fight together, trying to find your own boundaries. Next to that you can use a boxing clinic as an exciting complement in a training program where behavioral change is the main subject. You can also use it as a break when having a meeting. Are you ready for this physical and mental challenge?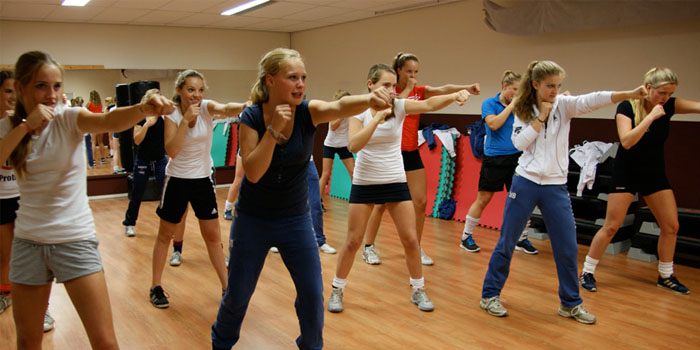 Includes boxing gloves
Boxing clinic 
During this boxing clinic you'll learn the basics of boxing. Important things during boxing are observing, coordination, anticipate and react to you opponent. A boxing clinic may also be used as an exciting addition to training programs in which behavior is central. Anyone can join!
Boxing 
Our boxing clinic is unique. We use the concept "boxing while preserving the brain cells", so no real physical contact. Only the benefits and not the burden of the blue eye and bruised ribs. It is injury free and it combines the variious elements of self-defense sports with the traditional boxing sport.
Boxing clinic as a corporate outing 
A boxing clinic is ideal as group outing, team outing, corporate outing or a friends getaway. A boxing clinic is also perfect as teambuilding activity. Do you dare to join this physical and mental challenge? 
---
Number of persons
From 10 to 400
---
Location
Outdoor, Indoor
---
Duration
1 hour 30 min
---
Includes
Material and instructor(s)
---