Bicycle Trips Champagne (FR)
Cycling and drinking Champagne Things are heating up in the champagne province, Champagne paradise is only 600 kilometers away. A-Way Events & Wellness organises bicycle trips through the beautiful champagne province. 2- or 3 day trips are possible, you are in charge of your own trip.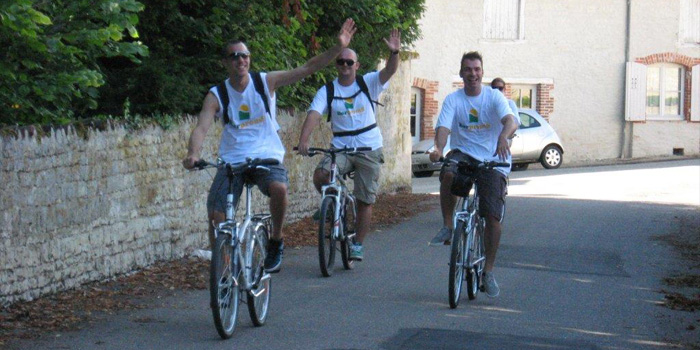 Various arrangements are possible, Bar sur Aube, France
Champagne cycling holiday
600 kilometers south there is the Champagne region located. This is the valhalla of Champagne lovers and you can go here together with your friends, family or colleagues. Overhere different bikerides of different distances are possible. During this tour you cycle through the landscapes of the beatiful champagne region. 
Champagne cycling as a group activity
We visit the champagne houses and enjoy the French the best we can, including tasting the local meals and drinks. Who doesn't want to be part of that? Ideal as an outing with friends, family or colleagues. 
Champagne holiday
We visit different champagne houses, Pop the bubbles and enjoy the frensch live and it cuisine. Who wouldn't like it!? 
---
Number of persons
From 4 to 80
---
Location
Outdoor
---
Duration
3 days
---
Includes
Maps
---