Mega Mikado rental
Who doesn't know mikado? Now there is also the mega mikado variant! Do you have a sports day, hexathlon or any other occasion and you want to rent mega mikado then that is absolutely possible.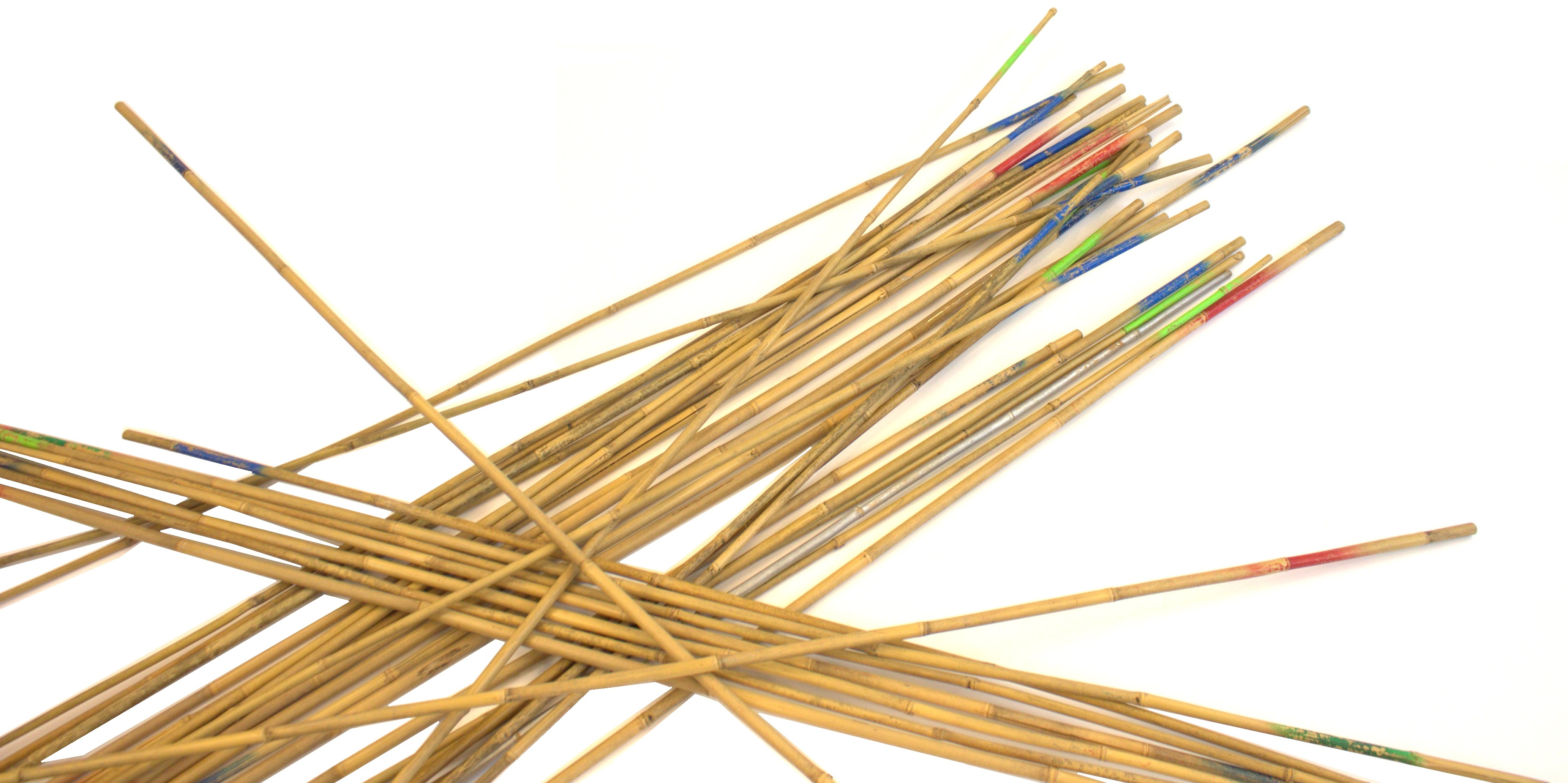 Rent Mega Mikado
The intention is that each team removes a stick at their turn if possible. You can use your hands and feet but you cannot touch another stick. If you do this it will be the turn for the other team. Which team will have the most points? Especially in our mega mikado we have 1 silver stick and 1 gold stick. Normally 1 stick is 1 point but the silver is 2 and the gold is worth 3 points. Challenge now your colleagues, friends, family or fellow students and play the game the smartest way! 
---
Properties
Size a piece
Height 2.2 m x Width 0.02 m
Including
-
Transport Size whole package
Length 2.2 m x Width 0.15 m x Height 0.2m
Weight 1 piece
0,2 kg
Weight whole package
7 kg
Delivery
Setup Fees € 20,00 + 0,80 cents per kilometer
Accompany
Our instructors can accompany the event. Accompany costs € 30,00 per hour per instructor.

Price
Mega Mikado
€20,00
The prices shown are excluding 21% VAT. For equipment rental we apply a minimum amount of € 50,- excluding delivery and/or Set-up costs. Bigger groups in combination with different activities request a quote.