Mega Jenga rental
Mega Jenga is a fun game, easy to deploy as a team plays. Push, slide or pull a block from a layer of your choice and place it on top of the tower. Make sure that the tower remains standing, because of he falls you are the loser.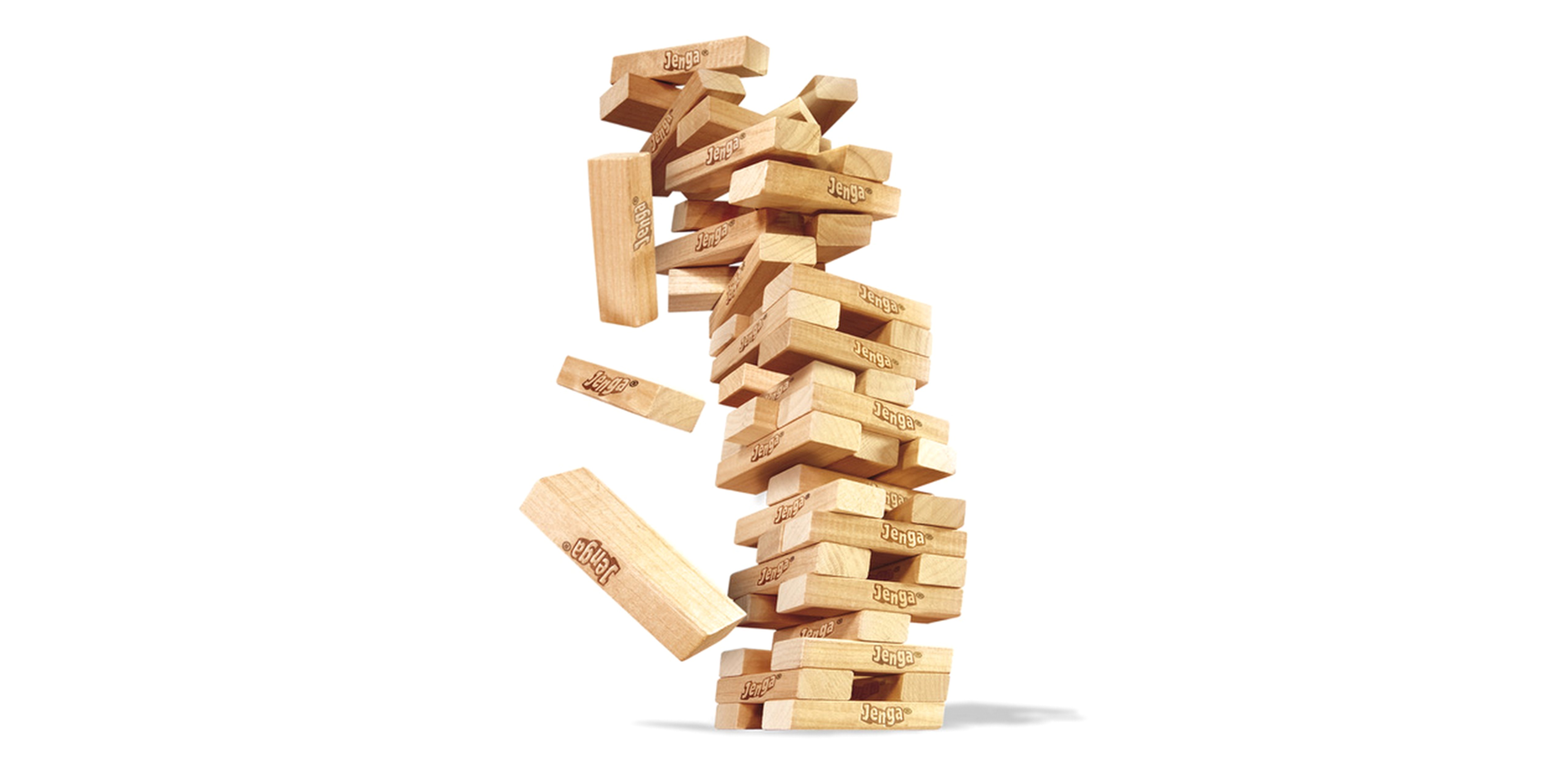 Rent Mega Jenga
The intention of this game is that you make it as difficult as possible for the opponent.  You can play in teams or in pairs, and it is suitable for different occasions. Who has the best insight, judgment ability or skill to let the Mega Jenga tower stand as long as possible? 
---
Properties
Size a piece
Length 0.3 m x Width 0.07 m
Including
-
Transport Size
Length 0.5 m x Width 0.5 m x Height 0.3 m
Weight a piece
0,4 kg
Weight 52 pieces
21 kg
Delivery
Setup Fees € 20,00 + 0,80 cents per kilometer
Accompany
Our instructors can accompany the event. Accompany costs € 30,00 per hour per instructor.

Price
Mega Jenga
€20,00
The prices shown are excluding 21% VAT. For equipment rental we apply a minimum amount of € 50,- excluding delivery and/or Set-up costs. Bigger groups in combination with different activities request a quote.