Disc Golf Target rental
Always wanted to play a version of Frisbee golf? Disc Golf is an activity where the trail can go over the beach, dunes or the woods. Who has the best flexibility, technique or insight to be crowned as winner?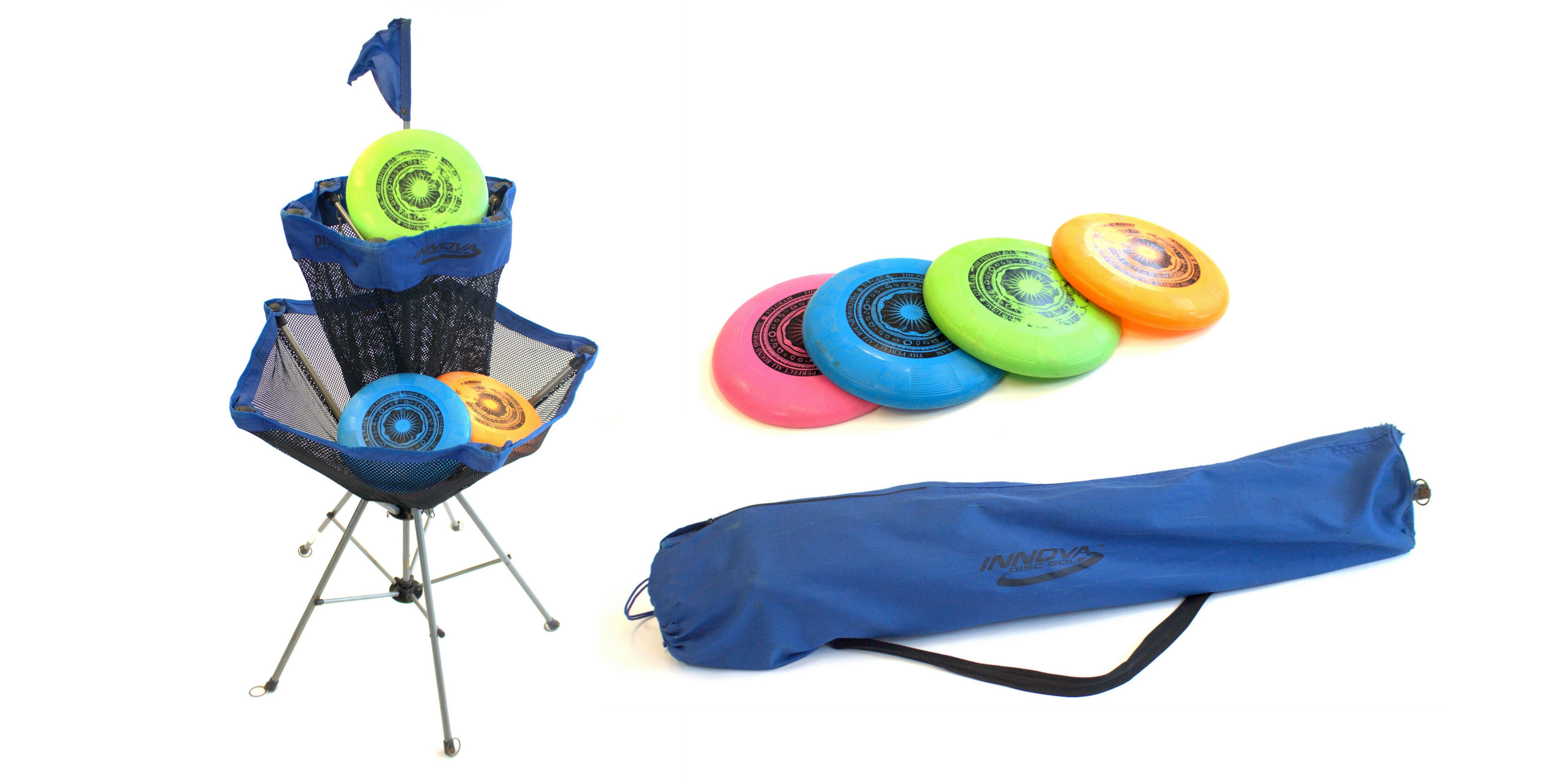 Rent Disc Golf Target
The Disc Golf package contains 6 poleholes and 6 frisbees. The intention is that you make the range in the least possible throws. The aim of the game is to get the frisbee into the polehole. This is a basket on an standard. At the top of this standard there are chains which ensure that the disc will stop in the 'flight' and will end up in the basket. It is therefore possible to play Disc Golf at different locations. 
---
Properties
Size
Width 0.8 m x 1.4 m Height
Including
Tent pegs, hammer, note pads
Transport Size 6 pieces
Length 1.2 m x Width 0.6 m x 0.4 m Height
Weight 6 pieces
33 kg
Delivery
Setup Fees € 20,00 + 0,80ct per kilometer
Accompany
Our instructors can accompany the event. Accompany costs € 30,00 per hour per instructor .

Price
6 Holes + 6 Frisbees
€100,00
The prices shown are excluding 21% VAT. For equipment rental we apply a minimum amount of € 50,- excluding delivery and/or Set-up costs. Bigger groups in combination with different activities request a quote.