Bonker Hockey rental
Always wanted to play a hilarious version of normal hockey? It is easier and less dangerous variant of normal Hockey and therefore accessible for young and old!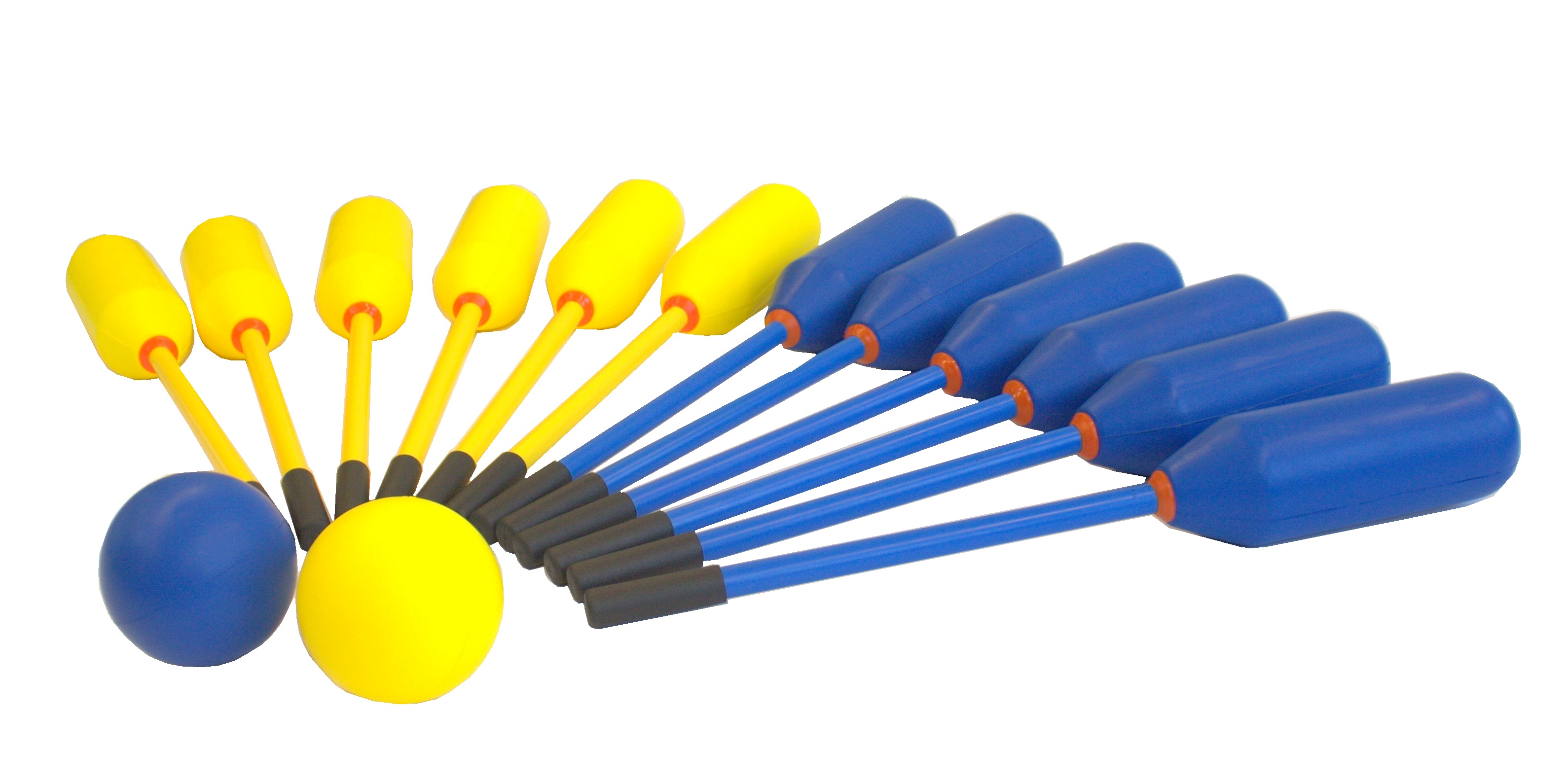 Rent Bonker Hockey set
Bonker Hockey is also known as bounce- ball or pad Hockey. You play the game in teams of 6 against 6, and you should try to hit the ball into the goal of the opponent. No goals at your disposal? No problem, you can rent a set goals! Bonker Hockey can be played both indoors and outdoors. There are a few rules and lots of FUN!
---
Properties
Size
Length 0.8 m
Including
6 yellow sticks, 6 blue sticks, 1 ball, bag
Transport Size
Length 0.8 m x Width 0.5 m x 0.5 m Height
Weight
6 kg
Delivery
Setup Fees € 20,00 + 0,80ct per kilometer
Accompany
Our instructors can accompany the event. Accompany costs € 30,00 per hour per instructor .

Price
Bonker Hockey set
€20,00
The prices shown are excluding 21% VAT. For equipment rental we apply a minimum amount of € 50,- excluding delivery and/or Set-up costs. Bigger groups in combination with different activities request a quote.