The Old Lock, Heemstede
The Old Lock is a rural and especially hearty situated location near Haarlem and Amsterdam. Via the Peace bridge you make your entrance towards a beautifully restored monumental Lower Huys, Doves Gate and Tearoom on a four-hectare estate with orchard, pond, meadows and beautifully landscaped gardens.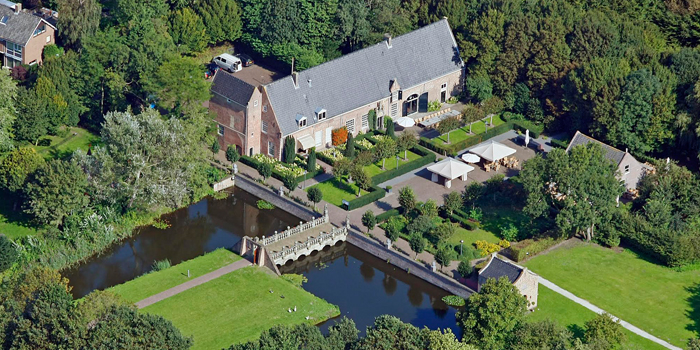 The Old Lock
This beautiful and rural location is the ideal venue for any occasion. With private parking for 150 cars this location is very suitable for large groups. The Old Lock has various halls and rooms for meetings from ten people to seminars, dinners and corporate parties.
Meetings at the Old Lock 
At the Old Lock you can have meetings in a dynamic and inspiring environment. Post Verkade group has a wide range and can meet everyone's needs by the diversity of the different locations. 
The Theahouse
On the estate of the Old Lock, the former independent service house, is the tearoom. On the cozy terrace you can enjoy tea and other treats. The tearoom is also perfect for corporate events or meetings. This location offers space for groups up to 40 people.
Please contact us and take a look at the possibilities of setting up your trip or meeting!
---
Number of people
From 8 to 800
---
Location
Beach Location, Meeting Location
---