Sloterparkbad, Amsterdam
Sloterparkbad is one of the largest pools in the Netherlands. With several pools and slides there is guaranteed fun for everyone. In addition to this a giant outdoor area, a beautiful piece of nature in the middle of Amsterdam!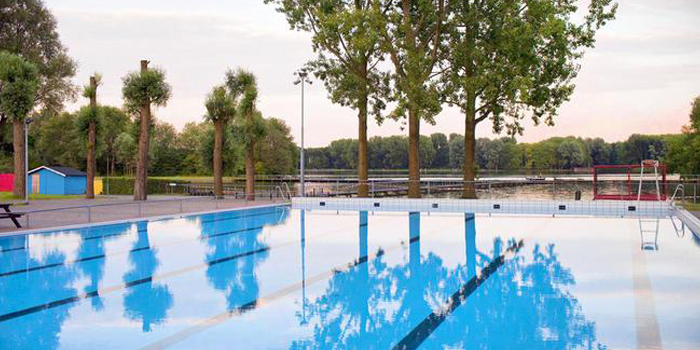 The combination of multipurpose, recreational bath, diving pool, 50-meter lap pool, outdoor pool and the adjacent natural pool, Sloterplas, provides an unforgettable experience for every visitor! Sloterparkbad is the place in Amsterdam where you can enjoy sports, exercise, and that combined with a snack and a drink from the full bar.
A-Way Events & Wellness can organize in cooperation with the Sloterparkbad various sporting activities tailored. For example, the Sloterparkbad is the perfect location for a company triathlon.
Click here for more information about Sloterparkbad in Amsterdam.
---
Number of people
From 8 to 1000
---
Location
Beach Location
---