Salsa
Let's dance! Have you ever had the desire to learn how to dance the salsa? This clinic will teach you the basics of the South-American Salsadance. Currently the most popular dansstyle world-wide!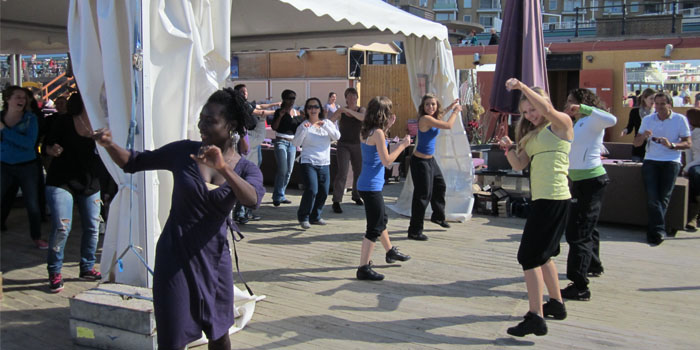 Salsa
Salsa is a collective name for all different kind of dances. During a salsa workshop you will learn in a fun way, under the guidance of a professional instructor, the basic steps of this South American dance. It is an accessible workshop, so everyone can join!
Salsa Workshop
A salsa workshop is an original team outing, friends getaway, group outing or corporate outing. Learn and experience this dance style and swing with your friends, family or colleagues during this challeging workshop. 
Salsa
This workshop is for everyone, the experienced dancers or people who don't have any salsa experience at all. So why don't you give it a chance and try grooving on the music together with our experienced salsa-teacher!
---
Number of persons
From 10 to 100
---
Location
Outdoor, Indoor
---
Duration
1 hour 30 min
---