Golf
During this golf clinic you will be taught the basics of the game. A real ''pro'' will teach you the technique of long drives, the chipping and the putting.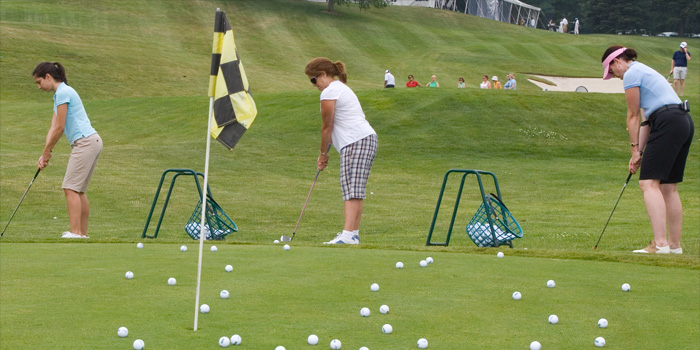 Various locations in the Netherlands
Golf
Golf is a relaxed activity to do with your friends, family or colleagues. Learn the basics of golf! 
Golf Clinic 
A Golf clinic is suitable as corporate event, group outing, team outing or friends getaway! You will be accompied by a professional instructor, who will learn you how to put, chip and strike for the long balls. It doesn't matter if you're alreay a good golf player or you do it for the first time. It's a fun activity to join for anyone. 
Golf 
A golf clinic can be held at different locations. On some locations it is possible to go visit the putting greens after the clinic!
---
Number of persons
From 10 to 400
---
Location
Outdoor
---
Duration
1 hour 30 min
---
Includes
Material and instructor(s)
---