Archery
Bulls eye! Get introduced to this century old sport. Robin Hood did it and so can you! The instructor will teach you the right posture and technique. Guaranteed you will be able to hit the target by the end of this course. But do you think you have what it takes to hit the bulls eye? Utmost concentration required.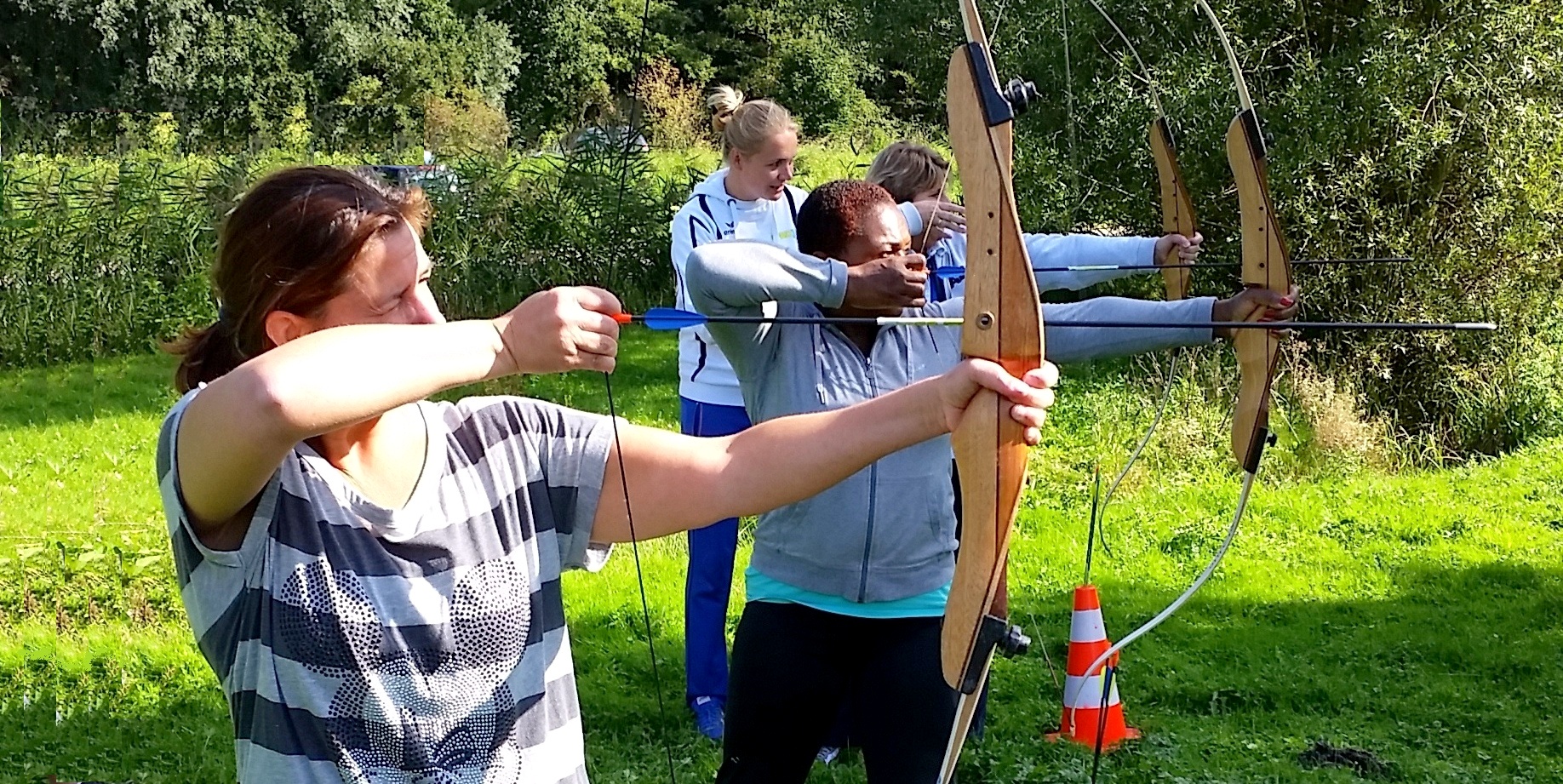 Archery The Hague
An exciting chellenge! Archery is ideal as team outing, meeting break or corporate event, but also fun for friends or as a teambuilding activity. Proper technique, attitude, sense of direction and concentration is in archery very important. This clinic can be held at different locations. 
Archery clinic 
During this clinic you're introduced to archery through various excercises. The nice thing about archery is that you notice the improvement while doing it. Everytime you'll become closer to the mark. Sing up and discover from how many meters you can shoot the arrow it the bullseye.  
Archery
A clinic archery can be booked both indoor and outdoor. With different games is archery always fun and interesting.A perfect group outing that's alway appropiate! 
---
Number of persons
From 8 to 50
---
Location
Outdoor
---
Duration
1 hour 30 min
---
Includes
Instructor(s)
---