Yoga
Are you a balanced person? Yoga is a century old tradition from India. Yoga will enable your body and spirit to become more powerful. The results are imminent, you will feel stronger and your breathing will improve, even more so when performing this activity on the beach.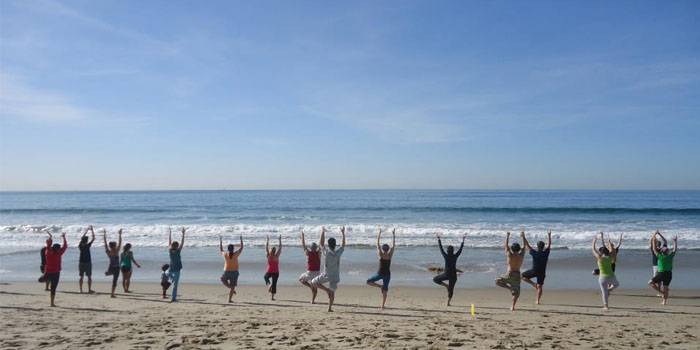 Various indoor and outdoor locations throughout the Netherlands
Yoga 
Do you want to find the right balance between excercise and relax? Then go for an inspiring yoga workshop! Yoga allows the mind and body to become more powerful. 
Yoga workshop
At the yoga workshop you'll be doing various exercises, which are interpreted by a professional yoga instructor. You will feel a quick result; muscles are stronger, breathing will go smoother and you feel relaxed. The results will be the best when the workshop is done at the beach. 
Yoga 
The yoga workshop can be given at various indoor and outdoor vanues throughout the Netherlands. Yoga is suitable as a group outing, corporate outing or meeting break. Join a relaxing workshop! 
---
Number of persons
From 10 to 400
---
Location
Outdoor, Indoor
---
Duration
1 hour 30 min
---
Includes
Materials and instructor(s)
---