Twin Soccer
Play soccer like a siamese twin! The funniest version off soccer that you've ever played. By means of our special ''twin-trousers'' you will be connected to one of your team mates. Good communication is a necessity in this case!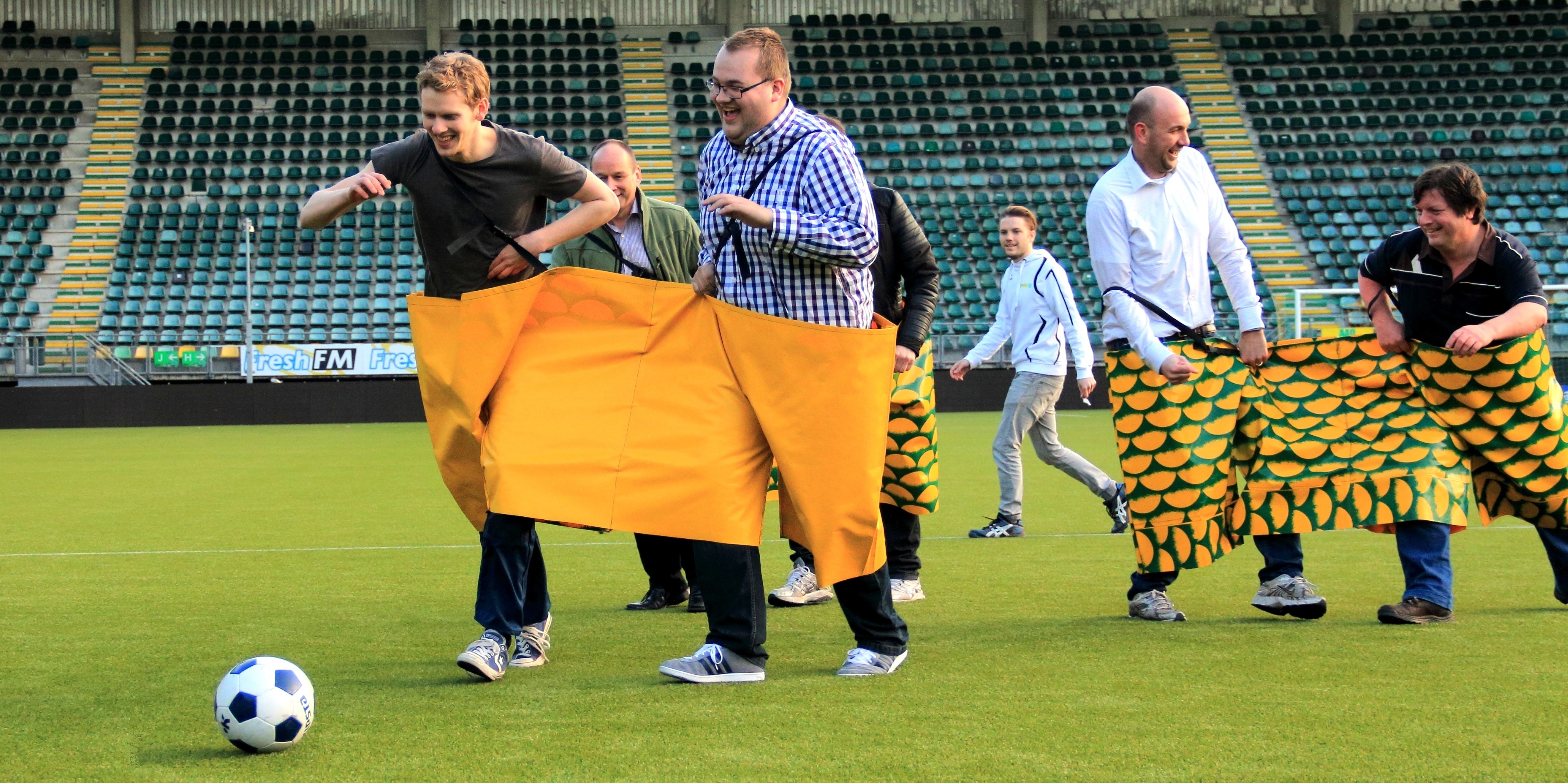 Possible on every beach
Twin Football 
A fun and sportive team sport, where working together is very important. Twin football is a fun actvity to do togehter with you friends, family or colleagues. Twin football you can play on the beach, for example, on the beach of Scheveningen, but also in the Kyocera Stadium or at the a football club.
Twin football as corporate event
Twin Football is ideal for corporate events, team outing or friends getaway. Sportsmanship and enjoyment are paramount during this clinic, for both young and old. Twin football is a real team sport so you can strengthen your team building! 
Movie of twin football 
Wondering how twin football is going? Check the movie below. 
---
Number of persons
From 8 to 40
---
Location
Outdoor
---
Duration
1 hour 30 min
---
Includes
Instructor(s)
---
Price per person
Overview per minimum and maximum number of persons
10
20
€ 20,00 p.p.
21
40
€ 17,50 p.p.
41
100
€ 15,00 p.p.
The price depends on the size of the group, minimum costs are €250.00 excl VAT. For more participants or if you want a combination with several activities, request a customised quote.