Olympic Games
Feel like you're part of the Olympics! Join our Olympic Games and you will truly feel like you're part of them. There are medals to be won during the teamchallenge including several Olympic activities. Fun and social! Who will be on the podium at the end of the day?!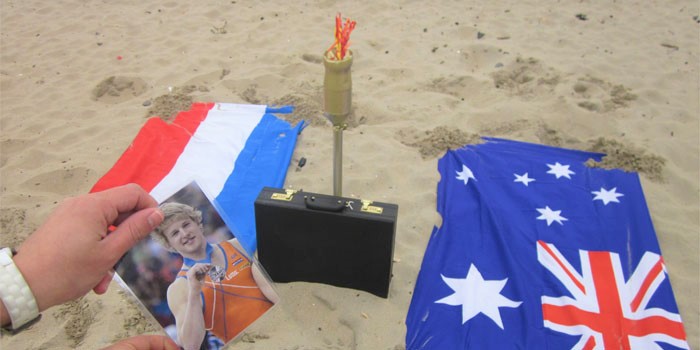 Various locations in the Netherlands
The Olympic Games 
Battle for a gold medaille in various Olympic disciplines. All activities are fun to do and suitable for everyone! This teambuilding activity is a beach activity, but also can be played on grass. Who is the best olympic sporter at the end of the day. 
Represent a country
Each team will represent a country, gets the flag and will compete in 6 different games against the other countries.
The Olympic Games are different from what you would normally expect: Rowing became rowing on ski's on a sled, football is football duo, javelin is no longer just javelin, but .... that you must experience for yourself!
Olympic games as teambuilding activity 
Curious? Join this fun and teambuilding focused Olympic Games and conquer those medals with your team and listen to your National Anthem.
---
Number of persons
From 10 to 100
---
Location
Outdoor, Indoor
---
Duration
2 hours
---
Includes
Material and instructor(s)
---