Expedition Robinson
Play your own expedition! Imagine yourself at a desert island and go to battle! You will face different challenges which you will recognize from the famous television show.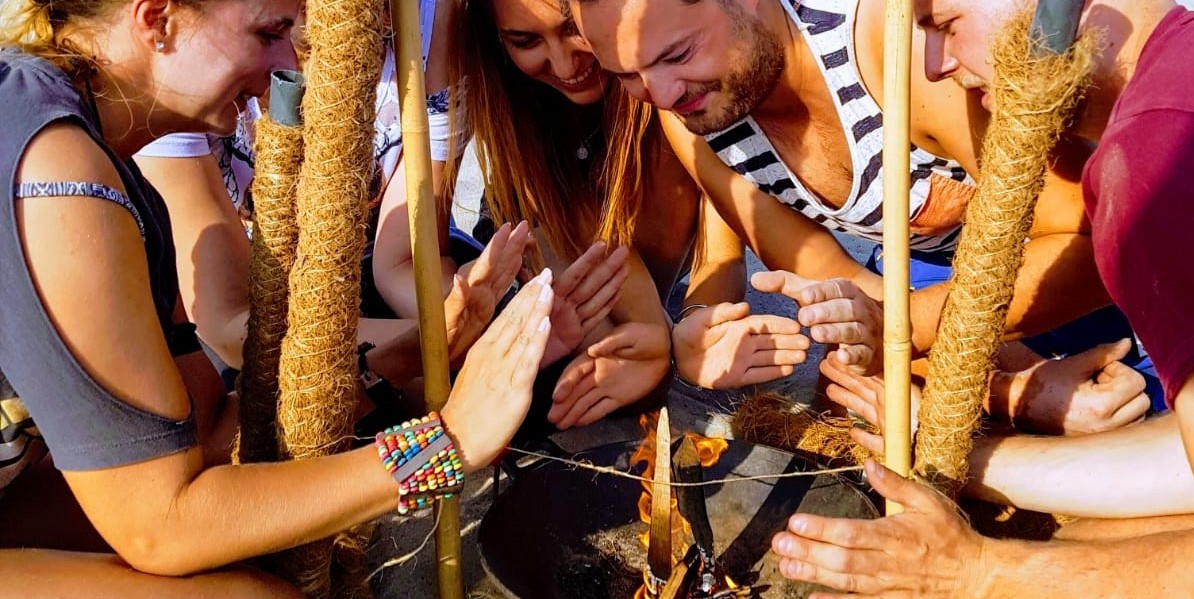 A snack and a drink can be added to the program
Expedition Robinson
Imagine yourself on a desert island during the Expedition Robinson and join the battle through various 'Robinson' tests. We end the battle with one ultimate test. Which team works best together and win the trials? 
Expedition A-Way Events 
Which team collaborates the best and wins de following challenges: 
* making fire
* strength test
* puzzle test
* mega catapult 
* knowledge test
* carry water
We will end this battle with the ultimate strength test... Tug of war!
Power, Teamwork, Knowledge, Tactics… Win this battle with your camp and be THE Robinson winner!
Teambuilding activity 
This teambuilding activity is ideal as a group outing, friends outing, team outing or corporate outing. It's important to work well together to win the challenges. This activity can be done at different locations for example at the beach or on gras. Think off; Denk aan; Den Haag, Scheveningen, Noordwijk, Hoek van Holland, Zandvoort, Wassenaar etcetera.
---
Number of persons
From 12 to 100
---
Location
Outdoor, Indoor
---
Duration
2 hours
---
Includes
Material and instructor(s)
---