Canoeing
Row, Row, Row Your Boat! Discover the waters of the Netherlands in a canoe. The instructors will teach you the basic knowledge of using a canoe. After a short introduction you will actually go out in the open. There are amazing canoe tours all over the Netherlands, will you join us?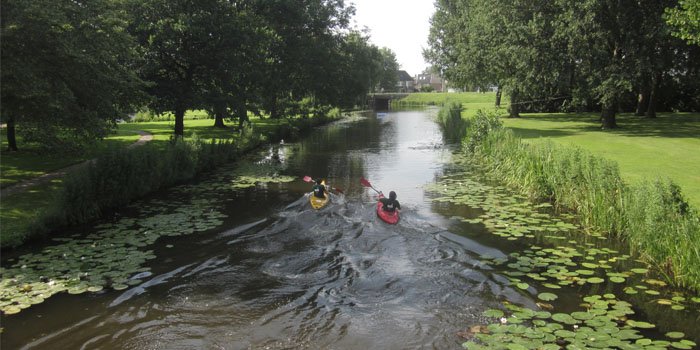 Canoeing 
The most wonderfull of canoeing is to use the power of the water to carry you. Canoeing is possible in Delft, The Hague, but also almost anywhere else. Track can be held at a lot of different locations in the Netherlands. 
Canoeing 
A professional instructor will learn you different techniques. You'll learn how to sail ahead, should establish or stop. You'll also learn how to paddle, because that is very important at canoeing. Do you wanno join in? 
Canoeing 
Sail under the guindance of a professional instructor one of the beautiful trails. Sailing is fun as a teambuilding activity, group outing or family getaway. Do you want a canoe race on your own water or a nice canoe-trip, ask us about the possibilities.
The canoeing can also be combined with other events.
---
Number of persons
From 8 to 100
---
Location
Outdoor
---
Duration
0
---
Includes
Canoe with paddles
---