Bootcamp Army
Good work-out with equipment! Bootcamp workout is an intensive outdoortraining which requires power, interval, teamwork and condition. Al these factors together will guarantee you a total body work-out.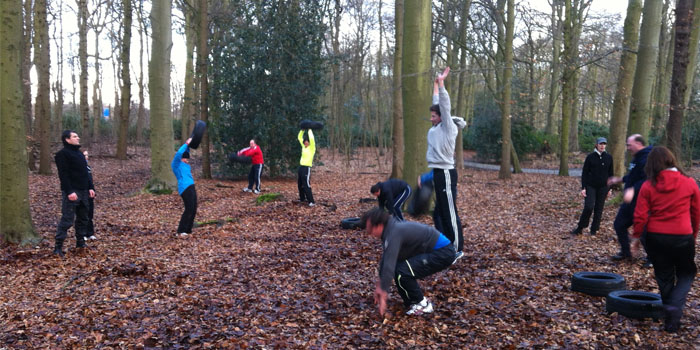 Bootcamp Army 
You're challenged by a fanatical instructor, so brace yourself! During this training CLUCKS will be central: coordination, agility, stamina, strength and speed. The program will be composed so it's suitable for beginners and advanced participants.
Army Bootcamp
We will work with ropes, tires and trunks. All the assignments could be:
- Walk with equipment 
- Get to the other side of the water with a robe 
- Tire race
- Tug-of-war 
- Tire dribble, etc.

Bootcamp 
Are you interested and do you want to have an impression for what you can expect? See the
movie
 or check the pictures in our album 
Bootcamp voor bedrijven
!
---
Number of persons
From 8 to 100
---
Location
Outdoor
---
Duration
1 hour 30 min
---
Includes
Tires, trunks, ropes etc.
---