Bonker Hockey
Bonker Hockey is an incredibly fun teamsport that sort of resembles the normal hockey game. In this version part of the stick is covered by a foamrubber pillow at the bottom. The game is also played with a lighter ball.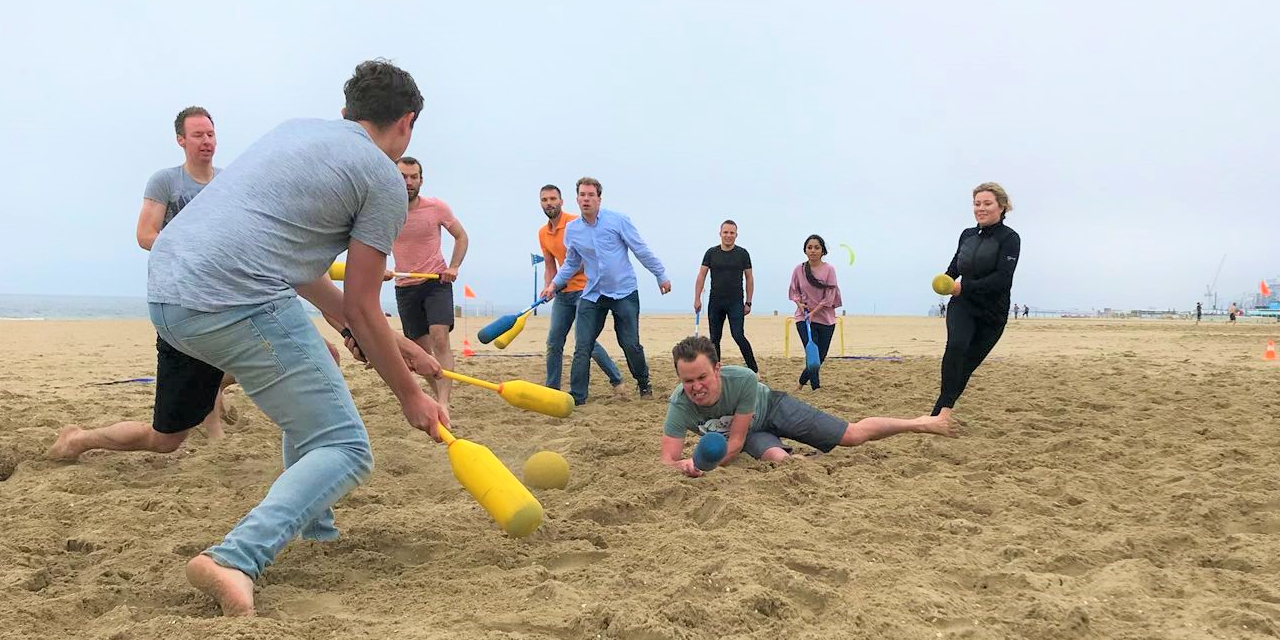 Various locations in the Netherlands
Bonker Hockey 
Bonker hockey can be played as well on grass, indoor and at the beach. To make it even more fun we can use an inflatable pitch. We also have a few fun additions including playing this game with swimming fins! 
Bonker Hockey clinic
Bonker Hockey is a game for everyone and it has no complicated rules. Therefore, a clinic bonker hockey is suitable for young and old. Curious? Why don't you give it a try!
Bonker Hockey as beach activity 
Bonker Hockey is a fun activity to play at the beach! Suitable as corporate outing, team outing or friends getaway. Moreover, bonker hockey can be played at almost every location. Compete in this hilarious game together with your friends, family or colleagues!
---
Number of persons
From 10 to 100
---
Location
Outdoor
---
Duration
1 hour 30 min
---
Includes
Material and instructor(s) and possibly with inflatable fields
---