Blokarting
A breath of fresh air! A blokart is a land yacht designed for the beach. You steer and control the sail with your hands and before you know you will race over the sand, it's easy to learn! And you can start blokarting at windforce 3 on the beach of IJmuiden or Ouddorp. Blokarting is the bachelor event for speed devils!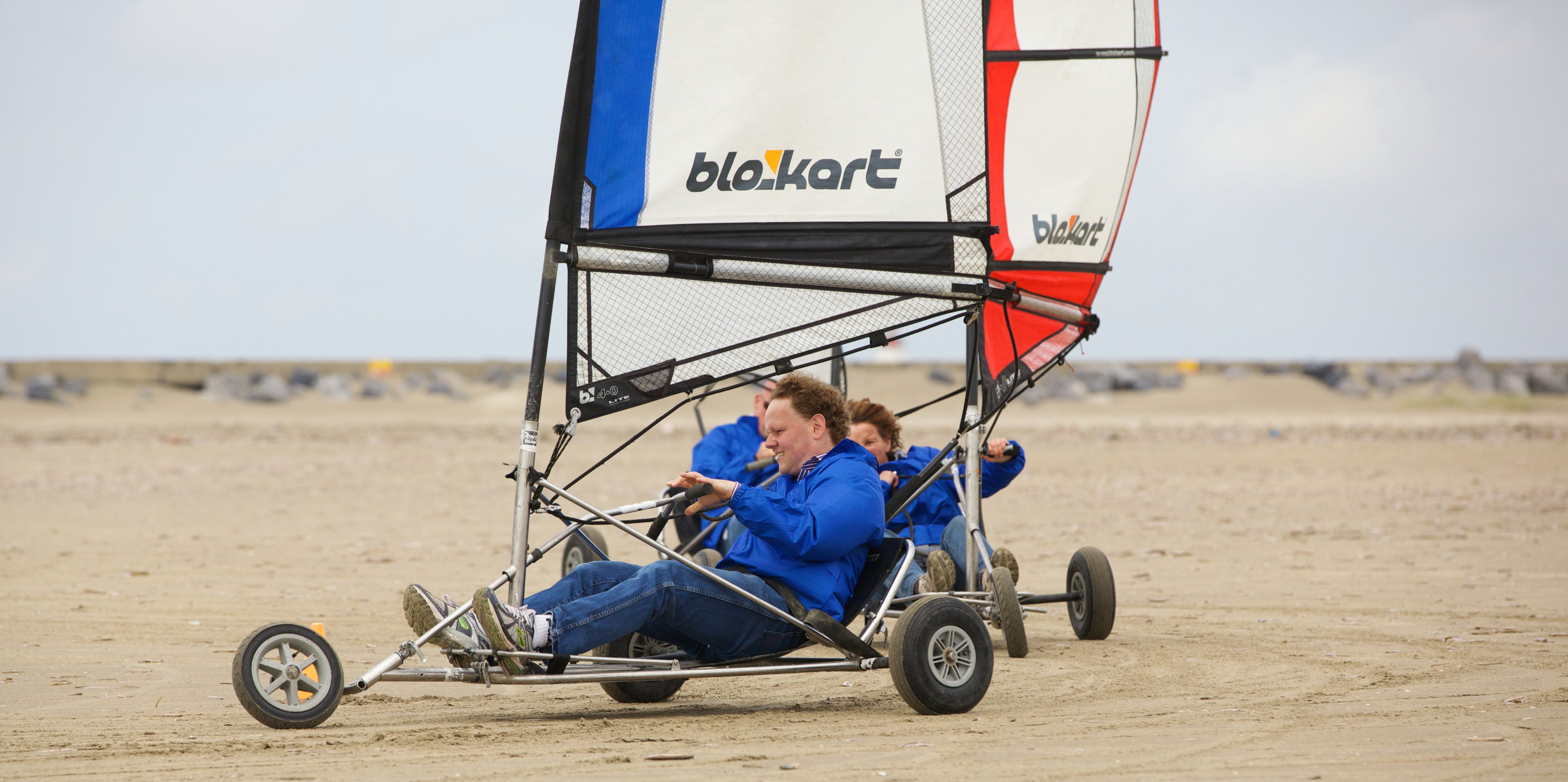 Blokarten is possible from windforce 3 on the beach of IJmuiden or Ouddorp.
Blokarting 
A blow kart is a land yacht for the beach. Blokarting is easy to learn and suitable for everyone! You manage and operate the sail by using your hands. Before you notice i'll drive at high speed on the beach. This activity is possible at different locations in the Netherland, like: Noordwijk, Wijk aan Zee, IJmuide Ouddorp and at various locations in Zeeland, but not at the beach of Scheveningen. 
Blokarting as beach activity
Drive along the beaches with splashing water behind you. With blokarting you can reach high speeds. Games against each other? Trail riding? Anything is possible.
Blokarting
An experienced blokart instructor(s) will teach you the tricks of the blokarting in a short time. Your safety is our hightest priority.Blokarting is nice to combine with powerkiting. Ask for our prices for combination packages.
---
Number of persons
From 10 to 40
---
Location
Outdoor
---
Duration
1 hour 30 min
---
Includes
Material and instructor(s)
---
Price per person
Overview per minimum and maximum number of persons
10
20
€ 35,00 p.p.
21
40
€ 32,50 p.p.
The price depends on the size of the group, minimum costs are €250.00 excl VAT. For more participants or if you want a combination with several activities, request a customised quote.