Beach Farmers Golf
Typical Dutch Fun! There are several holes set out on the beach including two special holes. Who will beat the competition?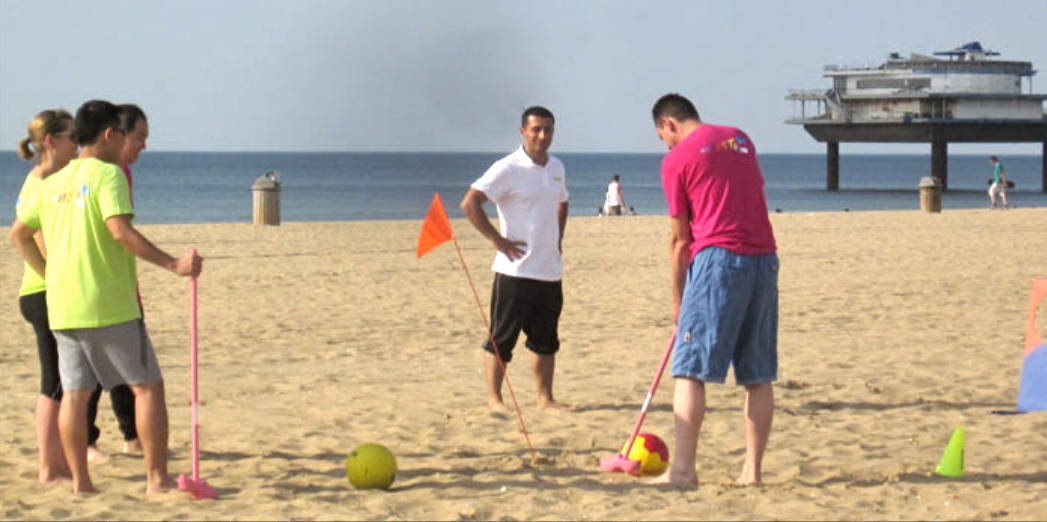 Possible on every beach
Beach Farmers Golf
Beach Farmer is a fun twist on the traditional game of golf can be played at any beach location. It is a typically Dutch game where you have a wooden shoe as a club. The course consists of nine holes, which are distributed in the dunes and on the beach. During the holes we will also play a 'neary'. 
Beach farmers golf 
A professional instructor will explain the rules. Futhermore, you will learn different techniques to get even better in Beach Farmer and beat everyone. Who has the top score and eventually win the 'Farmers Cup'?
Clinic beach farmers golf 
Farmers golf is fun as a company outing or a bachelor party! Book Beach Farmer's clinic and go into battle with your friends, family or colleagues!
---
Number of persons
From 8 to 40
---
Location
Outdoor
---
Duration
1 hour 30 min
---
Includes
Instructor(s)
---